Ball Motion: Bowling Ball Coverstock Adjustments
Layout, pin placement, core and coverstock are the equipment components that determine a bowling ball's motion on the lane. In this premium video lesson, Scott Pohl, owner of On Track Pro Shop, explains that 75% of a bowling ball's reaction comes from having the proper surface applied to its coverstock.
Bowling Balls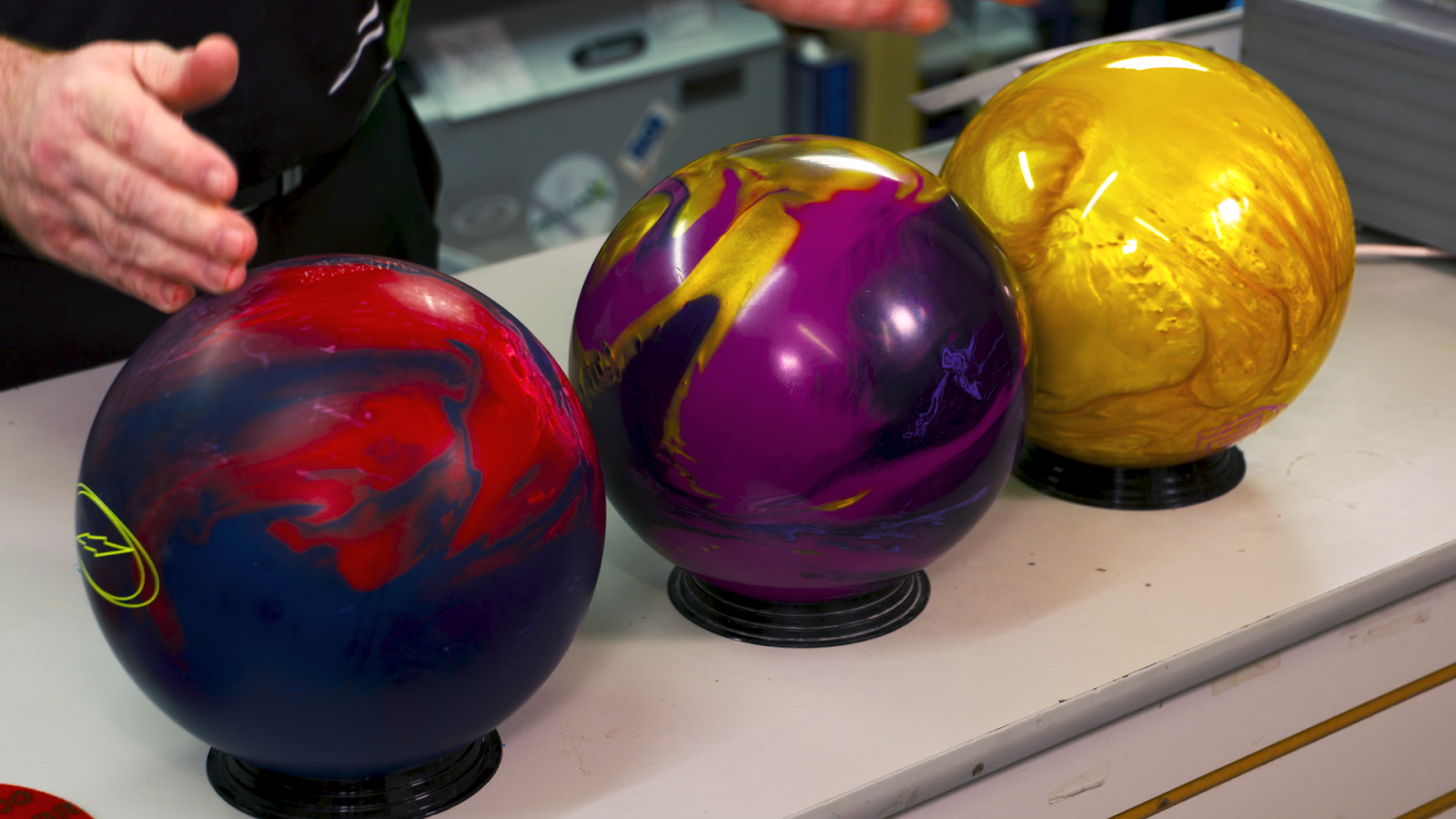 Dull bowling balls hook sooner on the lane and have a smooth predictable backend reaction. They are also known as strong or aggressive bowling balls. Hybrid bowling balls hook later than dull bowling balls and have a little more backend reaction. Shiny bowling balls hook later yet and have the sharpest backend reaction. They are also referred to as being weaker bowling balls.
Adjusting Bowling Ball Surface
A bowling ball comes out of the box and its coverstock is set to a manufacturer specifications. You can change this surface by using sanding pads during practice before your competition starts.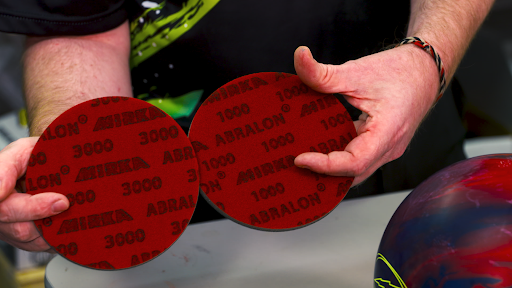 The lower the grit of the sanding pad the earlier the bowling ball will hook and the higher number sanding pad will make the bowling ball hook later.
Bowling Ball Reaction
If you're bowling on a lane condition that is wet/dry, meaning heavy volume of oil in the front part of the lane and lighter volume of oil down lane, you will want a bowling ball with a smoother ball reaction.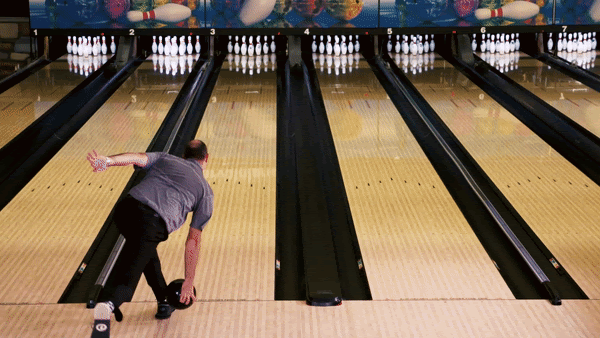 Altering the surface with sanding pads will make the bowling ball hook sooner or later down lane. Similarly, when you have a heavier volume of oil in the middle of the lane and dryer conditions outside, you again want a smoother, predictable ball motion.
When you experience lane transition (oil that carries down from bowling balls repeatedly rolling over it), switching to a shiny ball allows you to play the lanes out-to-in allowing the ball to slide more and react stronger on the backend part of the lane.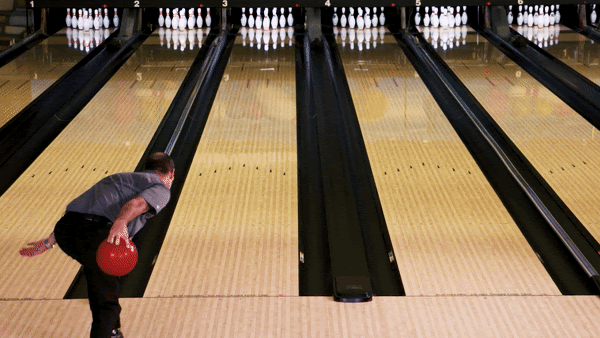 Once again, sanding pads will change where the bowling ball hooks. If you need the ball to roll farther down lane before hooking, higher grit sanding pads will help you control the breakpoint.
For more great videos on surface adjustments check out, "How Do I Put Surface On My Bowling Ball" and "When Should I Use Surface On My Bowling Ball."