Bowling Arm Swing Training with the "Alignment & Swing Trainer"
The combination of the Swing and Alignment trainers from Eileen's Bowling Buddy offers tremendous benefits to your game.
These products allow you to practice your game on and off the lanes. They help break down specific areas in a bowler's arm swing and release without the added weight of a bowling ball.
Silver level coaches Dan Triske and Doug O'Bryant along with Junior Gold Champion Annalise O'Bryant overview each of the products and demonstrates how they work while giving you drills you can do at home and on the lanes to improve your bowling arm swing.
Click here to purchase and use promo code NBA19 to receive a $5 discount off of your order today.
The Swing Trainer
The Swing Trainer comes in multiple sizes from small to extra large.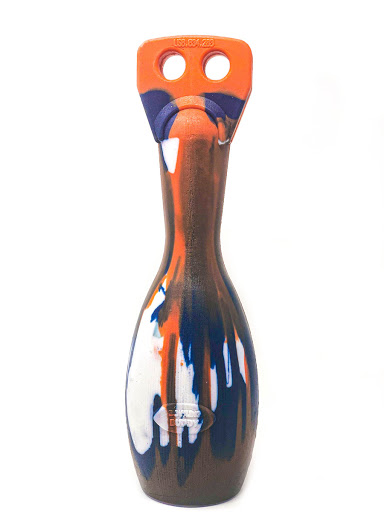 It promotes:
Straighter arm swing
Straighter back and straighter forward swing
Looser arm swing
A smooth, gravity-fed swing
A wobble in the back or in the front of the swing means you are grabbing or muscling
Improved hand position and control behind the pin throughout the swing
Improved balance and core strength
The Alignment Trainer
The Alignment Trainer aligns your bowling arm's swing path.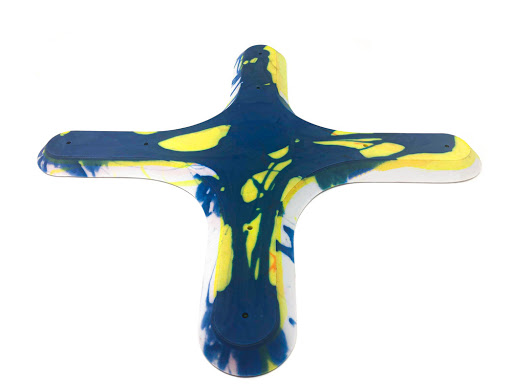 It promotes:
One flexible silicone rubber pad that you place on the floor
Comes with 4 rods that you place into the holes in the four corners of the Alignment Trainer.
Adjust the width of the opening by moving the rods to the outer holes for a wider opening, or adjust the holes closest to the center for a smaller opening.
Swing your hand, Swing Trainer, Power Trainer, or a bowling ball through the opening
Practice a straight arm swing
Check out other National Bowling Academy videos, like Tools for Training and How to Achieve a Free Arm Swing to see more of Eileen's Bowling Buddies in action.
Interested in purchasing these products? Click here to purchase and use promo code NBA19 to receive a $5 discount off of your order today.
One

Response to "Bowling Arm Swing Training with the "Alignment & Swing Trainer""