When bowling, the upper and lower body work independently of one another. Balance and leverage are inherently difficult when delivering a bowling ball while your body is in motion, ultimately ending in a slide and stopping at the foul line.
In this premium video, Scott Pohl, owner of On Track Pro Shop, defines the power step while explaining how to maximize its potential.
What is it?
Regardless of how many steps you take on the approach, the power step is the step that drives the slide foot to the foul line. The compression of the power step in time with the peak of the backswing makes the body wait for the bowling ball's weight allowing for a free arm swing.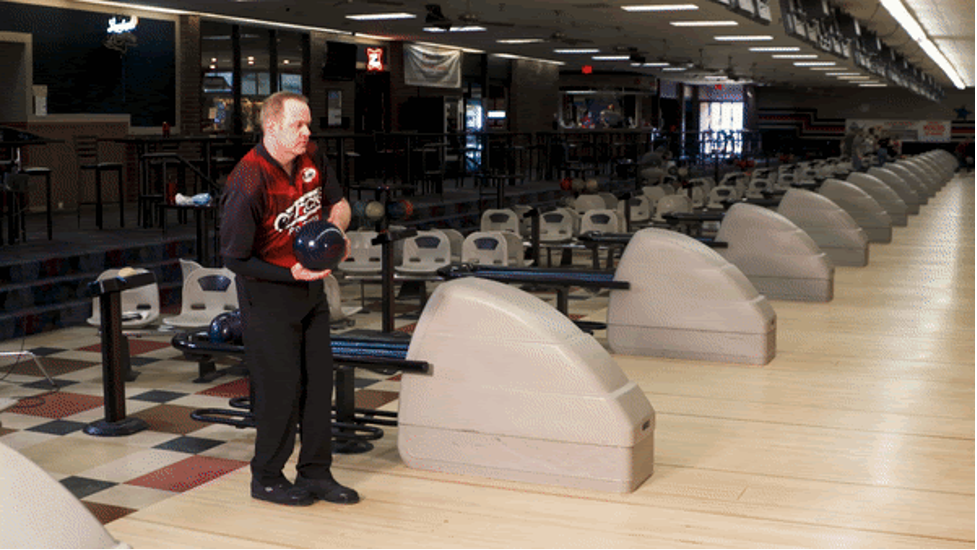 Variables
In order to get the most leverage possible at the point of release you need your power step to be in time with the peak of your backswing. Regardless of body type or bowling style, all bowers share this in common when they throw good shots. However, how they get there differs from bowler to bowler.
Bowling ball placement in the stance and when the ball gets started in the approach are unique to bowling style and body makeup. Kali Triske starts the bowling ball earlier than Scott but the timing of the powerstep at the peak of the backswing occurs at the same time.
They play the lanes differently and each player achieves a free and straight arm swing allowing them to hit their target with accuracy and repeat shots.
Check out "Perfecting The Finish Position" and "Quick Tip: Non-Bowling Arm Dos and Don'ts" to help better your physical game on the approach.
Popular Physical Game videos