Core Plank with a Physioball
Maintaining ideal posture requires core strength. Core strength also helps undue pressure on the joints and makes simple movements easier. For bowlers, core strength is essential for proper posture throughout the approach and for balance at the foul line.
Core strength also helps in preventing injury from the repetitive nature bowling has on the body. When you have an imbalance in your core, other areas throughout your body overcompensate. For example, knee pain can be linked back to inadequate pelvic stabilization.
In this premium video, Leah Zahner, Certified Personal Trainer (NASM), adds a physioball to the mix while doing a traditional plank. Zahnrer uses a mat to support her feet and to ensure they do not slip. If you do have a mat, you can put your feet up against a wall.
Step 1
Start on your knees, facing the physioball. Then bring your forearms to the physioball and anchor your feet to the floor behind you.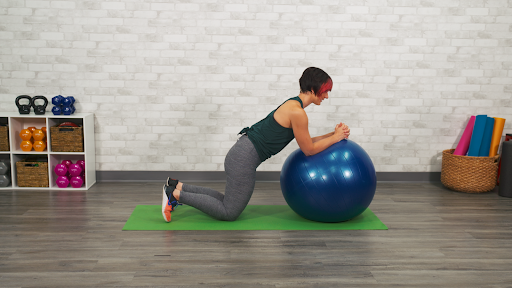 Step 2
Next, press up to a straight legged plank position. The more you practice the longer you'll be able to hold this position.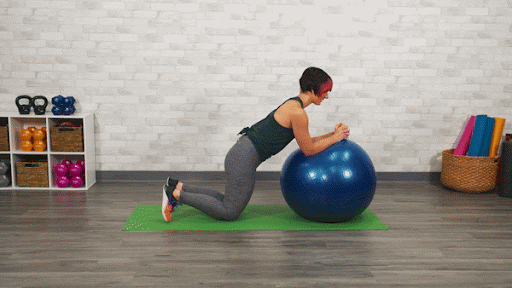 Troubleshooting
If you start to feel your back arch, squeeze tightly through your core and roll your pelvis forward. You can even squeeze the muscles in your legs to help hold the plank position properly.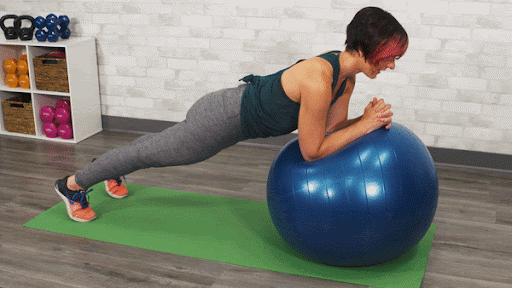 Check out "How To Do a Side Plank" and "The Bicycle Exercise" for more core strengthening exercises.
Popular Bowling Exercises videos