Choosing Your Correct Bowling Ball Weight
Whether you're bowling for recreation, leagues, or tournaments, choosing the correct bowling ball weight is where it all starts.
Fitting Youth for Ball Weight
Coaches and players alike can fall prey to having their youth player throwing the wrong bowling ball weight.
Youth develop in a shorter period of time than the rest of us. Depending on what age you start, you can watch him or her throw from 6 lbs to 16 lbs through the course of 10 years.
"Evaluating youth regularly is important" Silver Level Coach Dan Triske explains while he demonstrates how to evaluate choosing the correct bowling ball weight for bowlers of all skill levels and age ranges.
10-lb Bowling Ball
Begin by stretching your bowling hand and place a 10 lb bowling ball there. Then push it out and hold it away from your body. Then pull it back in.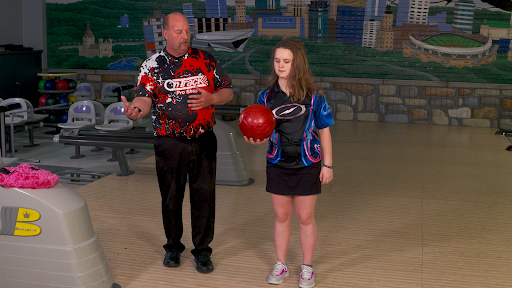 13-lb Bowling Ball
Coach Triske moved Hannah up to 12 pounds and this looks to be her ideal weight. Note the shoulder height.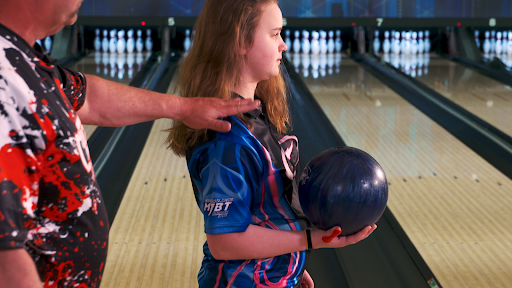 15-lb Bowling Ball
What you don't want to see is straining or movement in the bowling arm's shoulder. That tells you the ball is too heavy. Hannah with a 15-lb pictured below.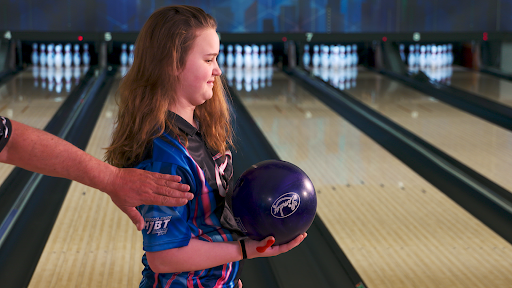 Bowling Ball Polisher/Seesaw
Coach Triske and Hanna ran through the same process from earlier, this time adding a bowling ball polisher/seesaw. The same goal is in mind, finding your correct bowling ball weight.
First they took a 13-lb ball, put it in the bowling ball polisher/seesaw and swung it back and forth.
You'll notice that she is standing straight up and not straining.
You can see the shoulder drop when we added a 15lb ball, and in the video you'll see her work to keep the ball swinging in the bowling ball polisher/seesaw.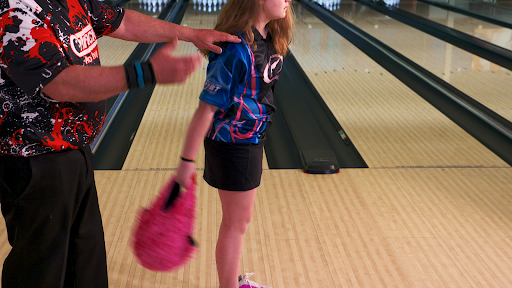 Remember, take a look up at the scoreboard from time to time and give yourself a fair self evaluation. If your ball speed is higher or lower, it's time to evaluate your bowling ball weight.
Be sure to watch more bowling equipment videos provided by National Bowling Academy coaching experts. They'll help increase your performance in short order.