How To Get Lined Up and Adjust When Lanes Transition
Bowling's playing surface is altered every time a bowling ball touches the lane. This is one of many factors that make every lane unique. In this premium video lesson, Coach Erik Vermilyea with Track teaches you how to get lined up when you first start bowling and what to do when the lanes transition.
Practice Time
Should you play straight up the lane or try to hook it more? If you find yourself having trouble getting lined up during practice time, change your launch angle or the amount you are trying to hook the ball. The lane will tell you which launch angle matches up to your style of bowling.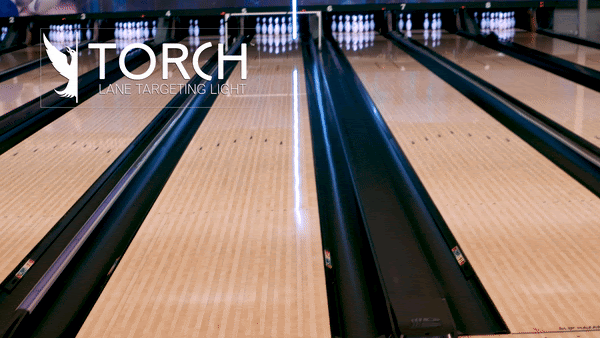 Lane Transition
Whether it happens 3 frames or 2 games into play, the lanes will transition and the great look you once had, will stop striking. If you leave a 4 pin or a 3,6,10 spare on a good shot for a right handed bowler, this is an indicator that it may be time to make an adjustment.
If your ball motion is good, you want to continue having that look. The key to continuing that look is to use the same breakpoint when you make an adjustment. The breakpoint is where the bowling ball is furthest away from the pocket before making its move toward the headpin.
After you've diagnosed that it is the lane that has transitioned not you making physical game errors, it's time to adjust your launch angle to get the bowling ball to go to the same breakpoint that's been striking for you. A diagonal move will accomplish just that. It consists of moving your feet two boards on the approach and one board with your target on the lane.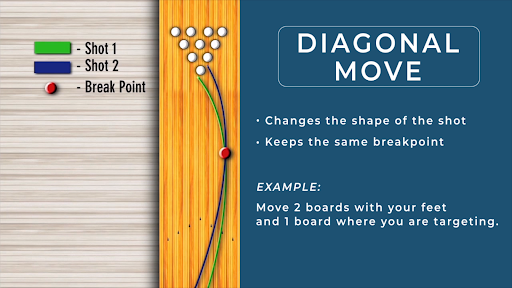 If you move just your feet and not your target you will change your launch angle. However, it's impossible to hit the breakpoint down lane where you were once lined up. This is called an abstract move.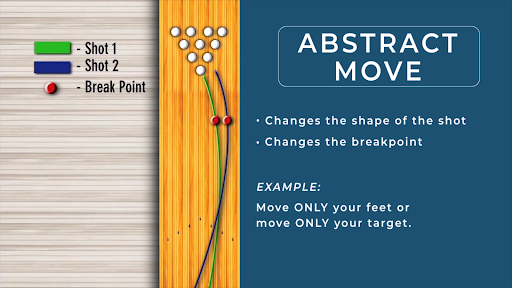 Keep a 2 to 1 ratio with your feet and eyes for future moves as the lanes continue to break down with the goal of getting the ball out to the same breakpoint you've had success with throughout your competition.
Make sure to check out "Changing Your Release to Manipulate Ball Roll" and "Breaking Down Ball Motion" to learn what it takes to make the bowling ball do, what you need it to do.