Getting Fitted for a Bowling Ball at a Pro Shop
Getting the right fit with your bowling ball is the most important off-the-lanes agenda item every bowler needs to get right to be successful. It's where it all starts. You will develop more problem areas in your game if your fingers and thumb do not fit in the bowling ball properly.
Scott Pohl, owner of On Track Pro Shop, demonstrates the process of fitting a bowler into a bowling ball to help you understand what it takes to get the right fit.
Hole Sizes
Each hole drilled into your bowling ball needs a little bit of room for extraction and contraction. Bowlers hands are rarely the same day to day. Environment and climate play a role in this and that needs to be accounted for when getting fit for a bowling ball.
Getting sized-up for your fingers and thumb requires some tools and a common one used amongst pro shops is an oval measuring disc/span ruler.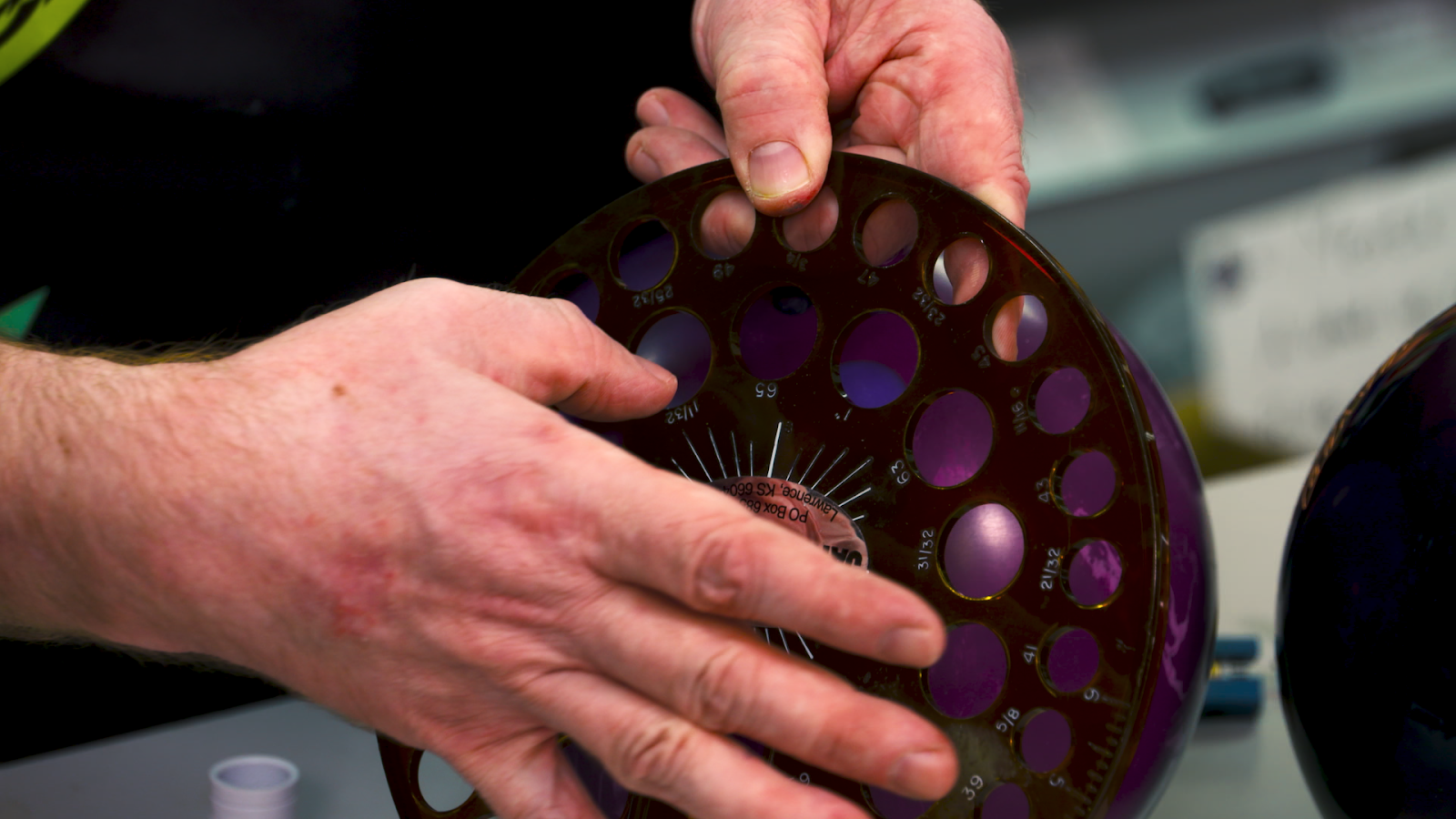 Calipers are then used to gather both the wide side and narrow side measurements.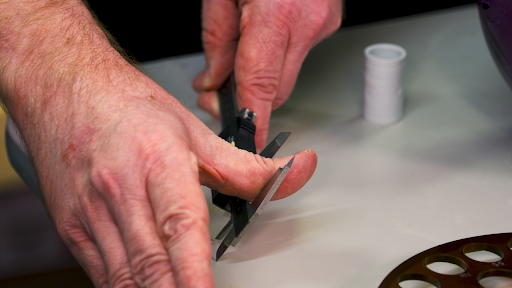 Span
The span refers to the distance from the front edge of the drilled thumbhole to the front edges of the two finger holes. To measure your span, a pro shop operator will use the oval measuring disc/span ruler again.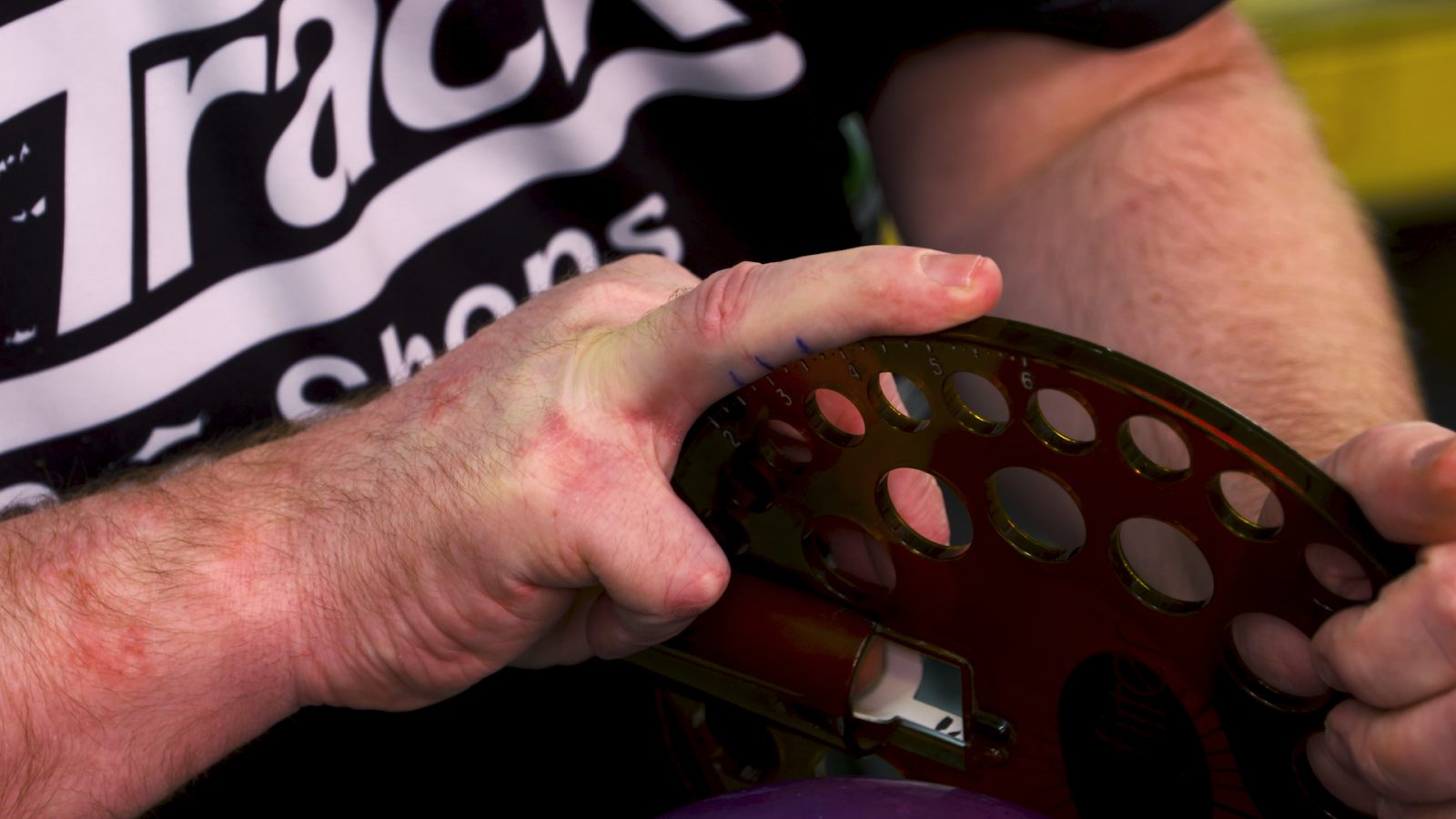 The three marks on Scott's finger identify a conventional grip, semi-finger tip and finger-tip grips. Your skill level and finger flexibility will determine which is best for you.
Grips or No Grips
Finger grips are designed to be softer on the hand and provide a little more lift on the bowling ball at the point of release than holes without grips.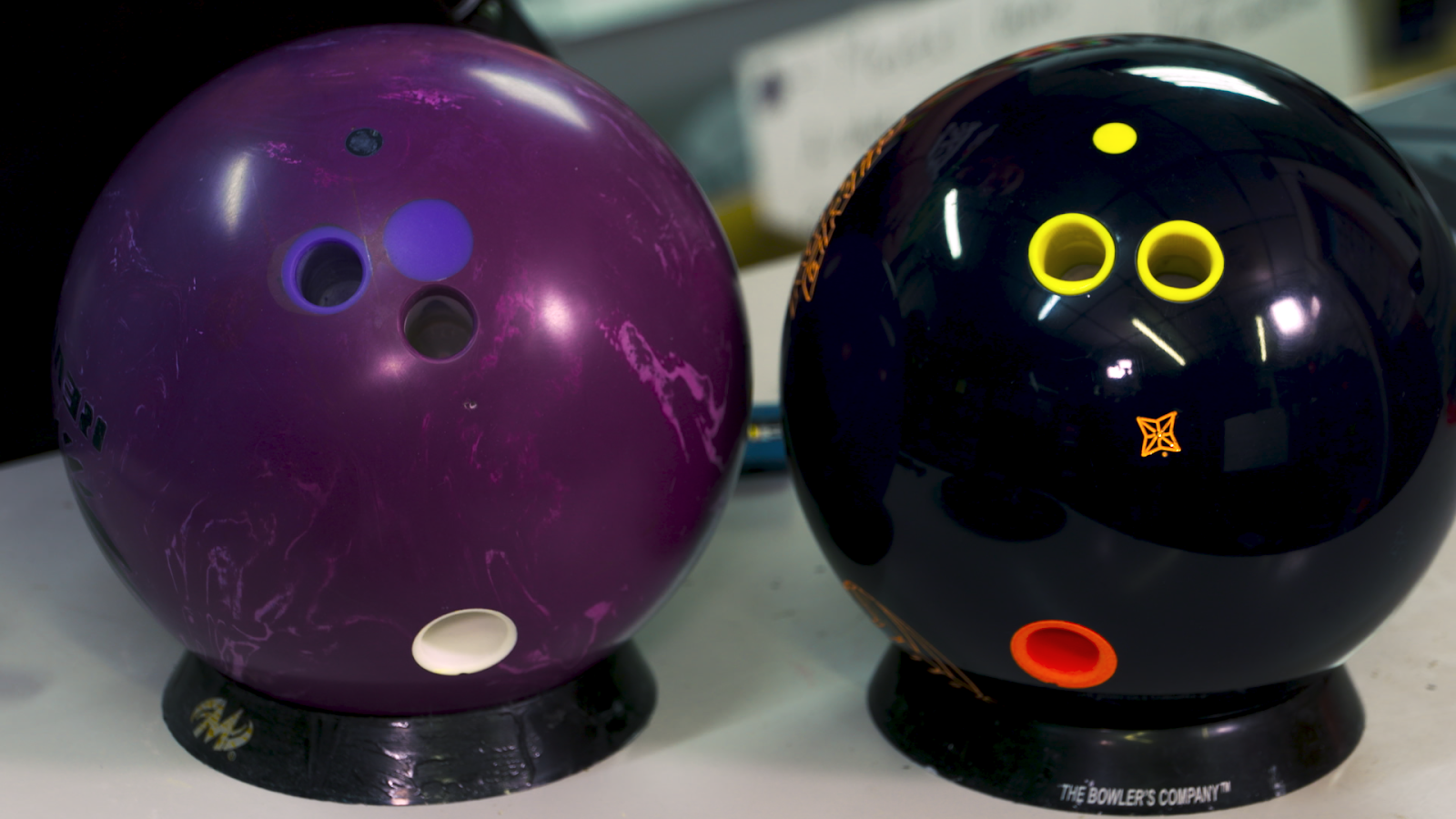 There are different styles of grips: Ovals and lifts. Try each of them and see which one feels best on your fingers.
Hand Flexibility
Pitches are not a one-size-fits-all measurement. They are designed specifically for your hand and style of play.
The thumb hole angles influence your release technique. A forward pitch angle in your thumb hole will help you hold onto the bowling ball slightly longer than a reverse pitch angle. If you're strong handed with a lot of grip pressure your pitch angles will likely be reversed in the thumb.
For the finger holes, forward pitches allow your fingers to remain in the ball a split second longer than reverse pitches. Reverse pitches tend to assist in rolling the ball with low axis tilt and in a forward rolling motion.
For more on this subject check out, "What's a Good Fit in Bowling?" and "Bowling Ball Fit Basics."
Popular Off the Lanes videos