Personalize Your Spare System
Knowing where to stand on the approach and where to target on the lane is the difference between making and missing spares. Having a spare system you can rely on will increase your average. In this premium video, Scott Pohl, owner of On Track Pro Shop, teaches how to develop your own personalized spare system.
Bowling Ball Choice and Release
Depending on your skill level and comfortability changing bowling balls, you can use your strike ball or a plastic ball. More experienced bowlers use a plastic ball because it does not hook. This holds true for heavy or light oil volume and/or short or long distanced patterns.
Regardless of ball choice, your spare release should be more up the back of the ball (flat) providing an end over end roll down the lane.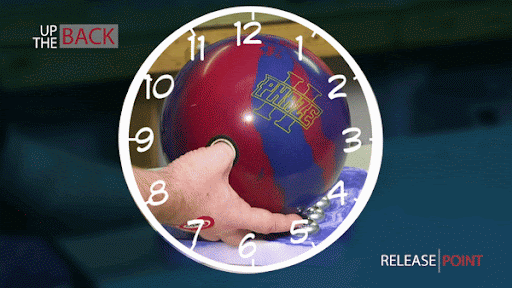 Where to Stand
There is no one-size-fits-all spare system. The key is to personalize it to fit your style. Here are examples of different player styles shooting at the 7 pin.
Hailey Triske is more of a power player and she likes to stand far left on the approach and shoot straight at the 7 pin with her plastic ball.
Kaley Triske is considered to be a straighter player and she lines up closer to the middle of the approach and has more right to left angle shooting at the 7 pin.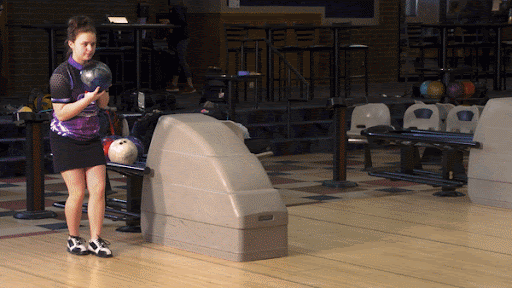 Scott is considered a tweener player and he stands the furthest right utilizing more right to left angle when shooting at the 7 pin.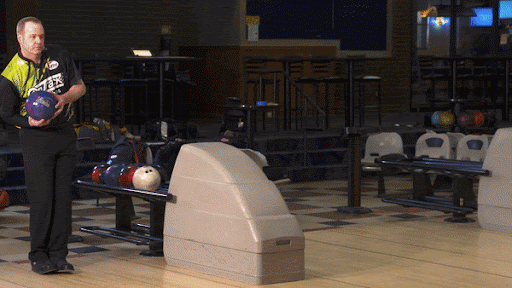 Whichever bowling style best relates to yours, try emulating the 7 pin conversion and personalize your system accordingly.
Check out "Basic 3-6-9 Spare System Moving Right" and "Developing a Spare System" for more instructions geared towards improving your spare shooting.