Most tournaments you bowl in today post the tournament graph or lane sheet in advance. This tells you the bowling oil pattern you will be bowling on. Coach Erik Vermilyea with Track explains all of the information on the lane sheet and how it can help improve your odds at success when knowing the bowling oil pattern inside and out.
First Two Main Components
On the top of the lane sheet you'll find Oil Pattern Distance and Volume Oil Total. These are two of the most important components on a lane sheet.
Knowing these two components will help you quickly determine which bowling ball to use and where the bowling ball will hook at the end of the bowling oil pattern. Check out our video "Finding Bowling Breakpoint" for more details.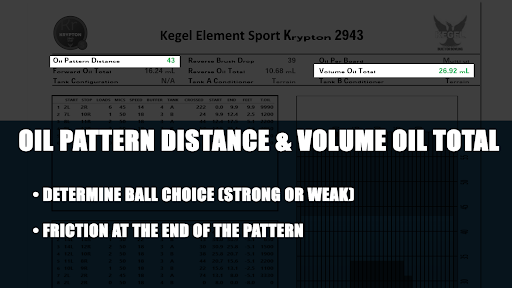 Overview Graph
This is a visual representation of the invisible playing field you are bowling on: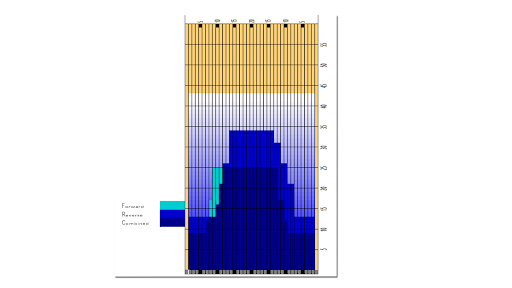 Ratios
There are a whole lot of numbers here and to simplify this portion of the lane sheet, look at the two outside numbers (Outside Track: Middle and Middle: Outside Track).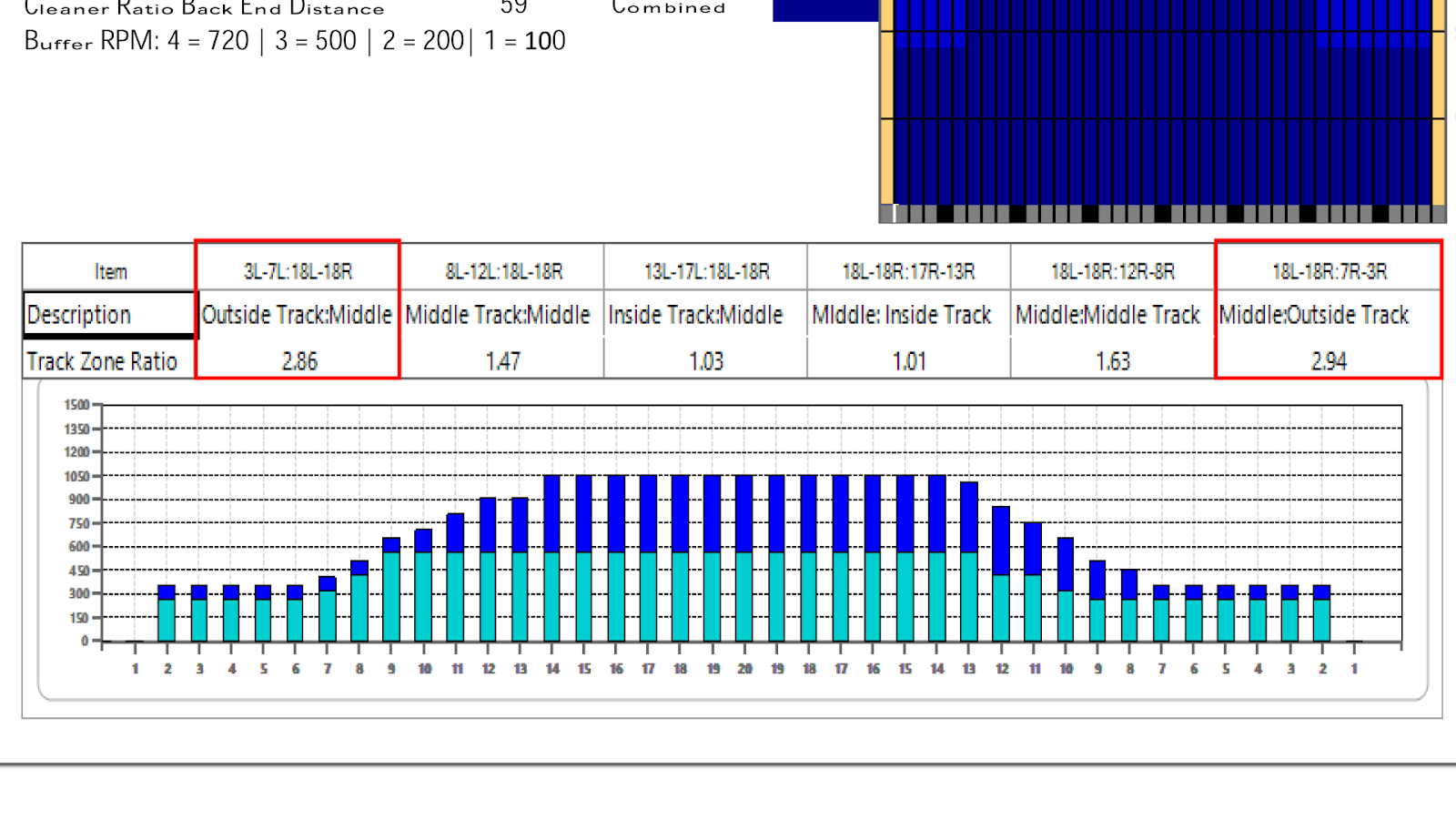 This ratio gives you how much shape there is to the pattern. Generally, the higher the number, the softer the pattern which leads to higher scoring.
Other Key Items
Items outside of this lane sheet to take into consideration are:
– Bowling center characteristics
– Topography
– Lane age
– Lane surface type
It's important to remember that the oil pattern only tells you half of the story. These key items are the other half. If the lanes are older, no matter the volume after a few games of play, you will likely need weaker equipment to control your line.
With newer lanes, even a lower volume pattern can play like a higher volume pattern and you may need to hang on to your aggressive bowling balls longer than you might anticipate. Knowing and understanding the lane sheet and other key items can be the difference between making the cut and going home early.
To learn more about lane sheets and oil patterns check out "Understanding Bowling Oil Patterns" and "Versatility Across Bowling Oil Patterns" from National Bowling Academy's coaching experts.