The Shoulder Sleeper Stretch
Lifting a 16-lb bowling ball over your head during the backswing on your approach repeatedly can result in shoulder tightness, soreness, instability and loss of internal rotation in the shoulders. This static stretch stretches the muscles in the backside of the shoulder.
In this premium video, Leah Zahner, Certified Personal Trainer (NASM), demonstrates the Shoulder Sleeper Stretch that is primarily done on the floor but it can be done first thing in the morning, still in bed.
Step 1
Start by lying on your side. The arm that your weight is on should be in front of you bent at a 90º angle.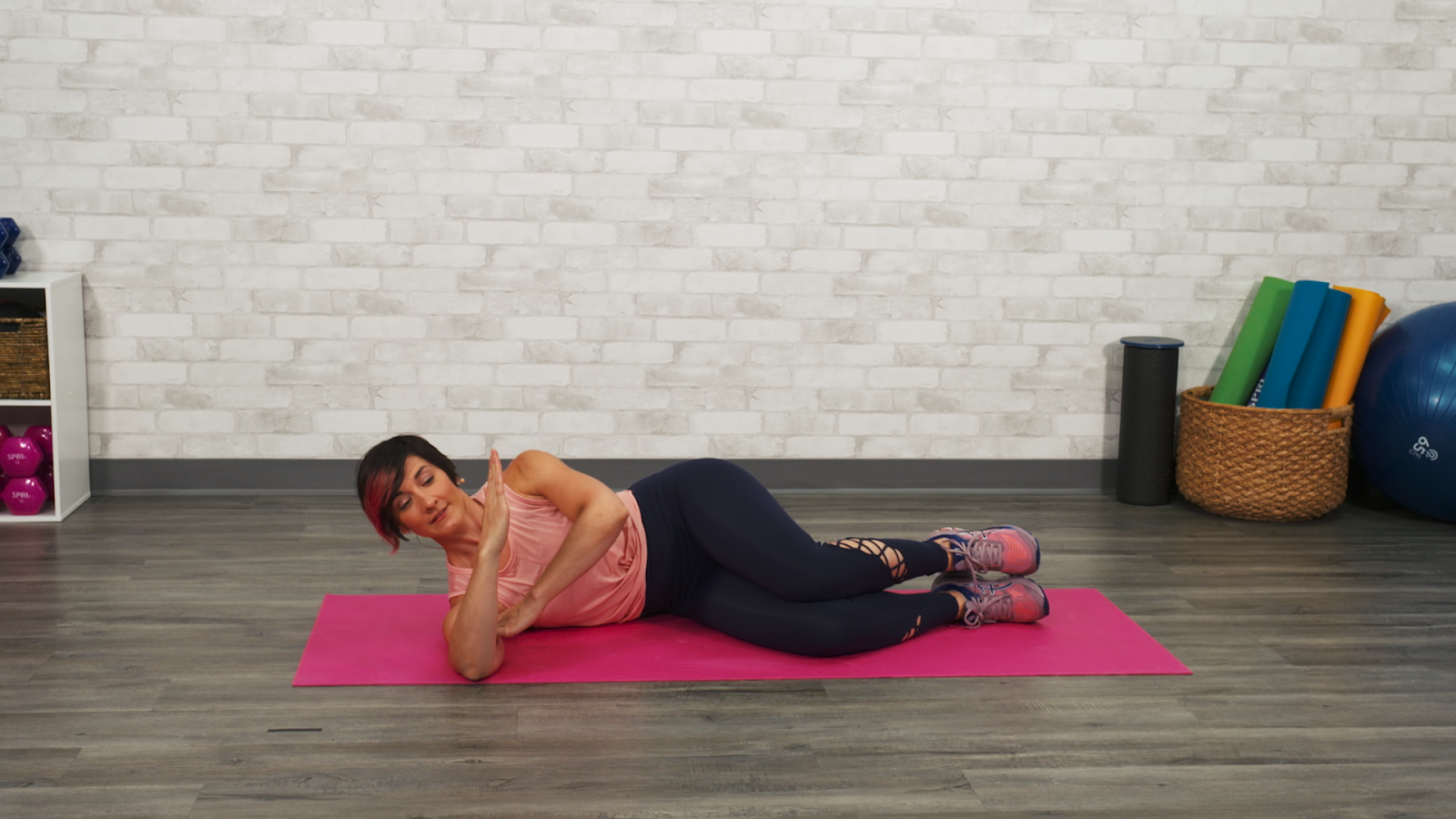 Step 2
Take your opposite hand and gently push the arm at 90º towards the floor. Resist the push with that arm and hold.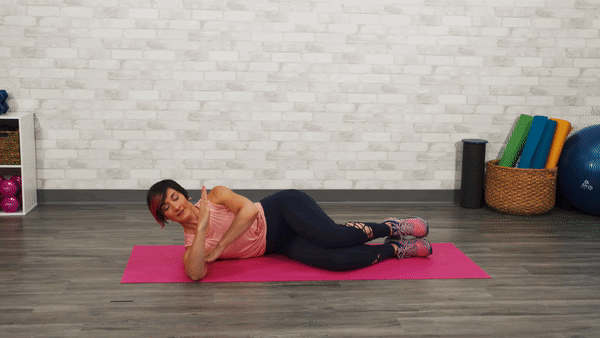 While you are holding the stretch you are increasing your range of motion in that shoulder. When you're finished, release back up into your starting position. You can do as many reps as you need until the shoulder feels better. Below is what the back of the shoulder looks like throughout the stretch.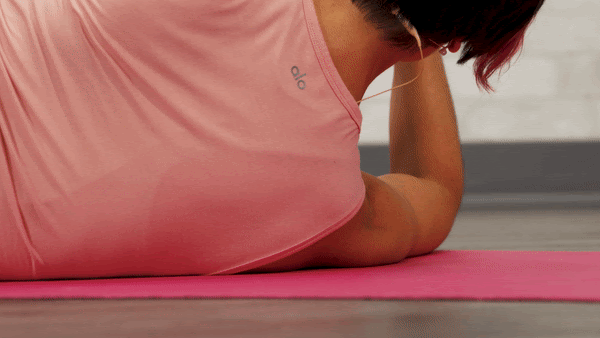 Remember, you should feel the stretch in the back of your shoulder, not the front. If you feel the stretch in the front of your shoulder, you are out of position and need to reset.
Check out "How To Create a Solid Bowling Swing Path" & "Bowling Arm Swing Trainer" to learn everything you need to know about bowling's arm swing.