Two-Handed Bowling: Advantages and Disadvantages
Are you thinking about trying the two-handed bowling style? There has been an impressive body of work by two-handed bowlers over the last decade that supports your curiosity.
In this free video, Scott Pohl, owner of On Track Pro Shop, catches up with Jeff Myers, a convert from the traditional style of bowling to the two-handed game and they discuss advantages and disadvantages of adopting the new style.
Advantages
Two-handed bowlers have many advantages over traditional bowlers. The obvious advantages are rev-rate and lane play versatility. But did you know there are cost savings for two-handed bowlers?
Myers explains how converting to the two-handed style saves him money in the pro shop, which includes:
– No thumb hole
– No finger inserts
– No tape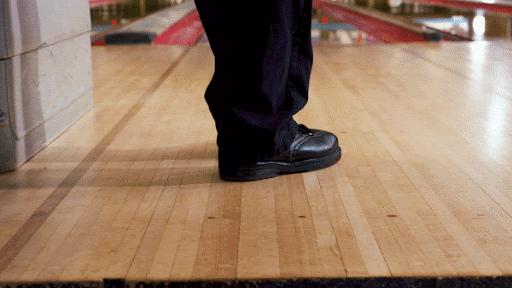 Aside from cost, not using your thumb aids in the ability for you to throw more games because of the lack of swelling to your thumb. In addition, there is a more consistent feel to your release because of this.
Myers also finds the two-handed style to be easier on his body. Injury led him to try the style, and fortunately for him, it gave him the ability to continue bowling at a high level.
Disadvantages
Spine tilt is more of a concern for two-handed bowlers, Myers explains. He did not expect this to play such a big role when he switched styles.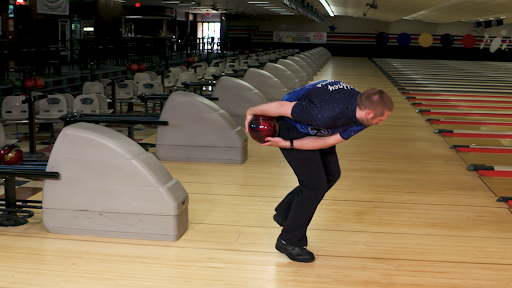 Another challenge is keeping your body open at the foul line to allow for the proper launch angles that are needed for the higher rev-rate. Myers recommends finding a coach to help aid in the transition between styles. You will likely go backwards before moving forwards in your progress, but it will click.
Check out "Two-Handed Bowling: Switching to a Bowling Two-Handed Style" and "Two-Handed Bowling: Stationary Drill" for more great instruction geared to help you improve your game.
One

Response to "Two-Handed Bowling: Advantages and Disadvantages"
Popular Two-Handed Bowling videos