Two-Handed Bowling Fit Basics
Two-handed bowling has revolutionized the sport of bowling. The primary advantage two-handed bowlers have over traditional bowlers is more revs. Combine that with speed adjustments and ball selection and two-handed bowlers have more of the lane in play when making adjustments.
In this free video, Scott Pohl, owner of On Track Pro Shop, overviews options two-handed bowlers have when choosing how to fit their bowling ball.
If you choose a two-handed grip with a thumbhole, the fit is designed the same way as a traditional bowler. Two-handed bowlers that choose not to drill a thumbhole in their ball have a decision to make when figuring out how to drill their finger holes, first knuckle or past the first knuckle.
First Knuckle
Two-handed bowlers release the bowling ball later than traditional bowlers. This is how they produce more leverage resulting in more revs.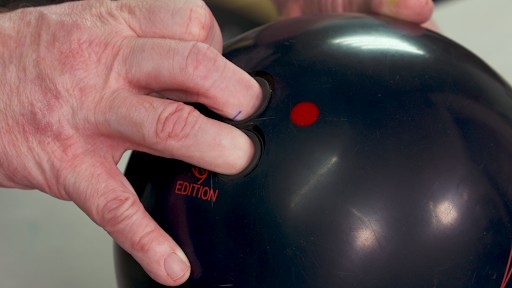 Because the fingers are not very deep into the finger holes, reverse pitch is required to hold onto the ball longer for that later release point.
Past First Knuckle
Even more reverse pitch is required for the two handed grip in the finger holes when you are inserting your fingers past the first knuckle.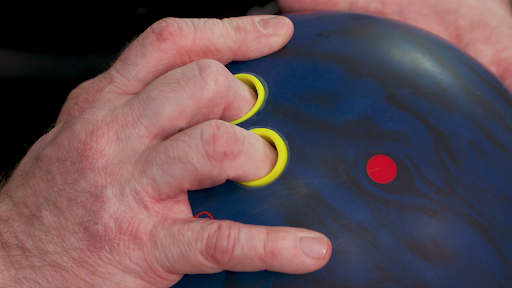 If the pitch angles aren't just right, the ball will catch the fingers and hang up. The release point will be off and errant shots will persist. The bowling ball will not go through the three phases of ball motion properly and can lead to compensations in the physical game. This will create more problems than answers – and possible injury.
Check out "Two-Handed Bowling Tips" and "Breaking Down Ball Motion" for more expert instruction that will improve your average.
One

Response to "Two-Handed Bowling Fit Basics"
Popular All Bowling Instructional Videos videos