Why should you use bowlers tape?
Bowlers tape aides in reducing grip pressure which results in your bowling ball rolling better.
Scott Pohl, the owner of On Track Pro Shop, explains that grabbing the bowling ball leads to inconsistencies shot to shot.
There are a lot of different types of tape available and this video will break each one down giving you the knowledge and understanding to make the best decision for your game.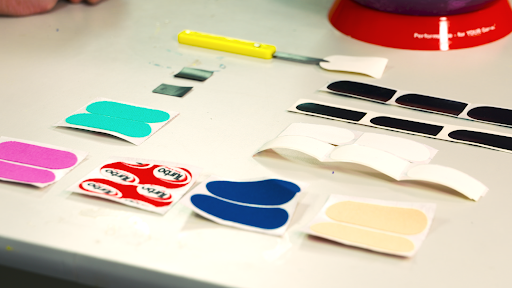 Tape for the thumbhole
When you put your thumb into your thumbhole, the thumb does not go straight towards your fingers, it's angled.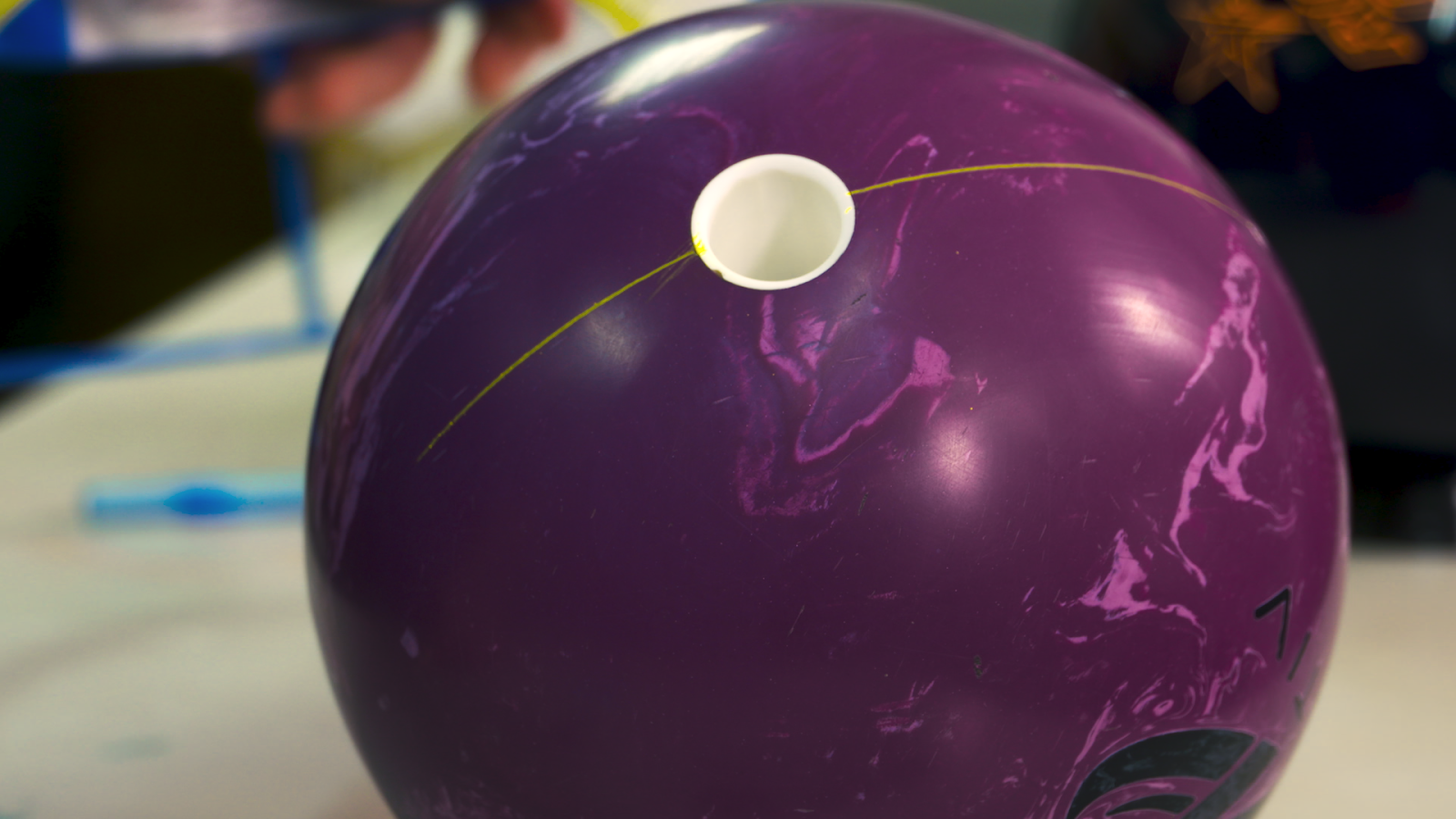 The yellow line displays the angle at which the front and back of Scott's thumb enters the hole.
White grip tape should be inserted where the yellow line is closest to the finger holes.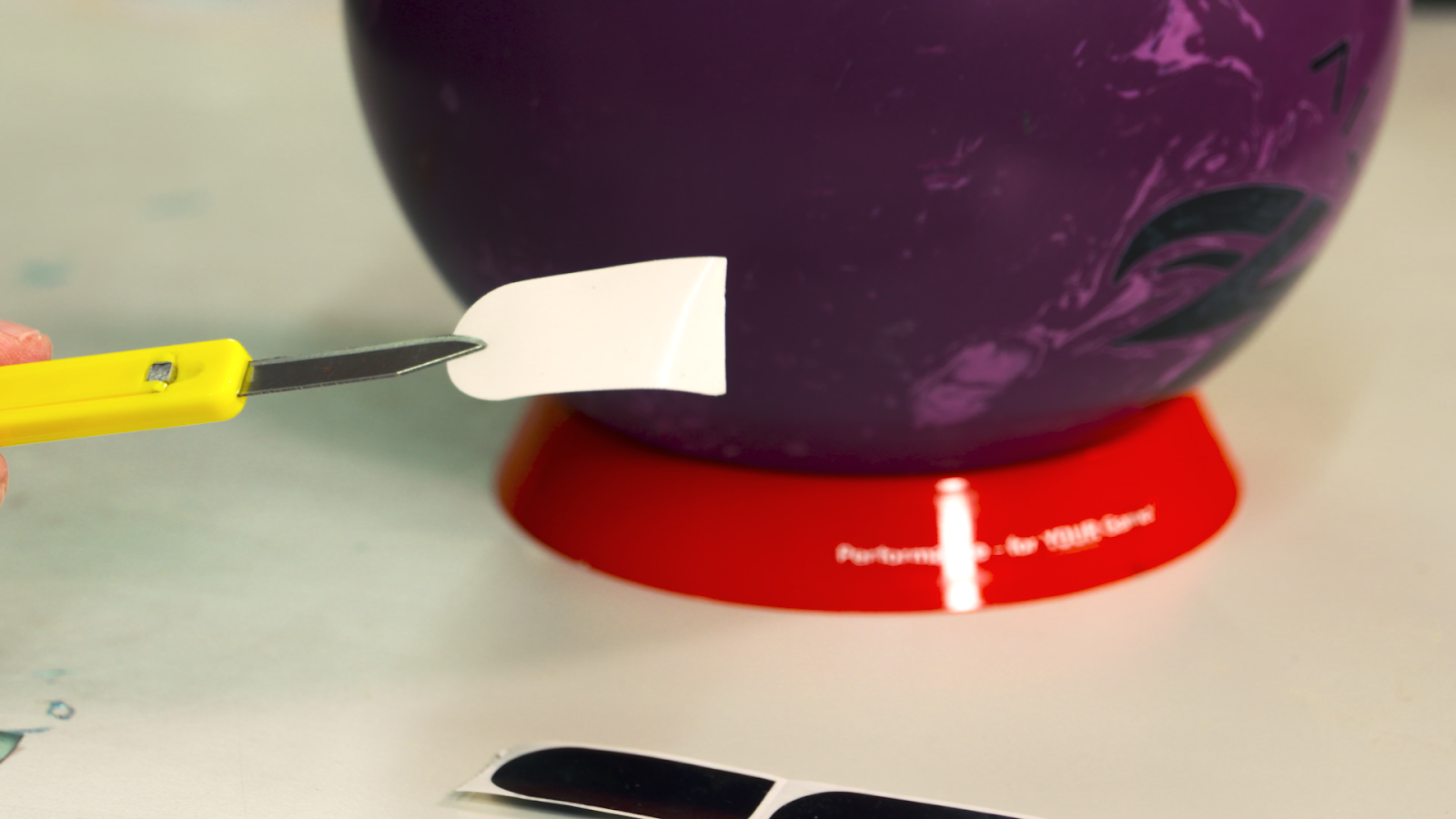 Insert the tape with the straight edge going in first to the thumb hole. The rounded side should be closest to the edge of the thumb hole.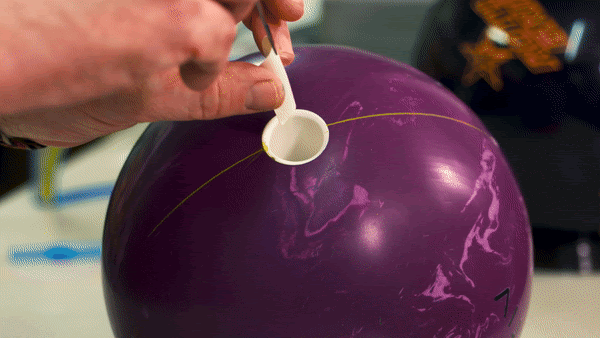 Black thumb tape is also known as slide tape. Black thumb tape should be inserted with the straight edge first leaving the round side closest to the edge, like white grip tape except it should be inserted on the back side of your thumb.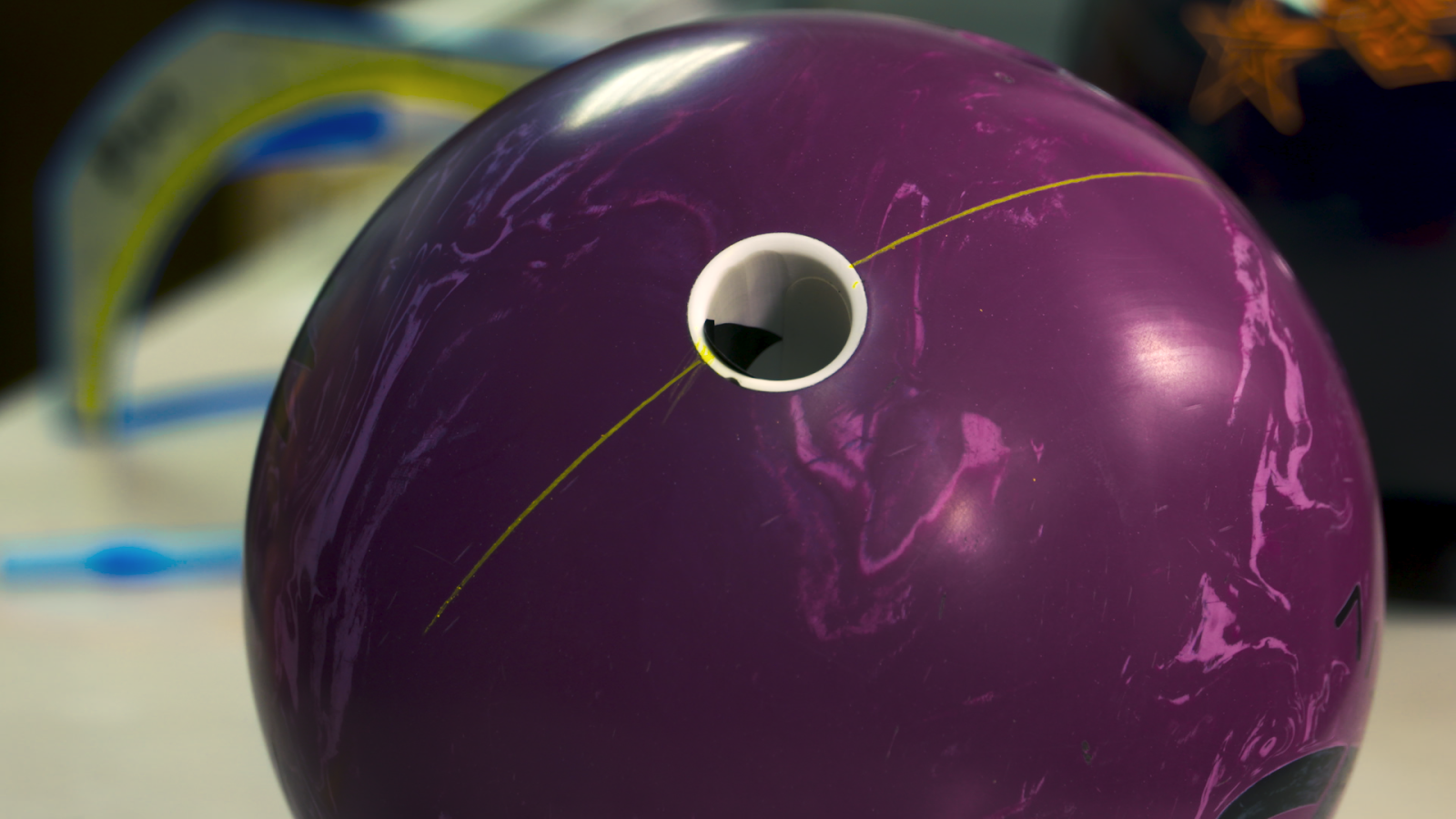 Tape for finger holes
The process for taping finger holes works just like the thumbhole. White grip tape should be placed where the pads of your fingers touch in the hole and the black slide tape should be placed where the back of your finger touches the hole.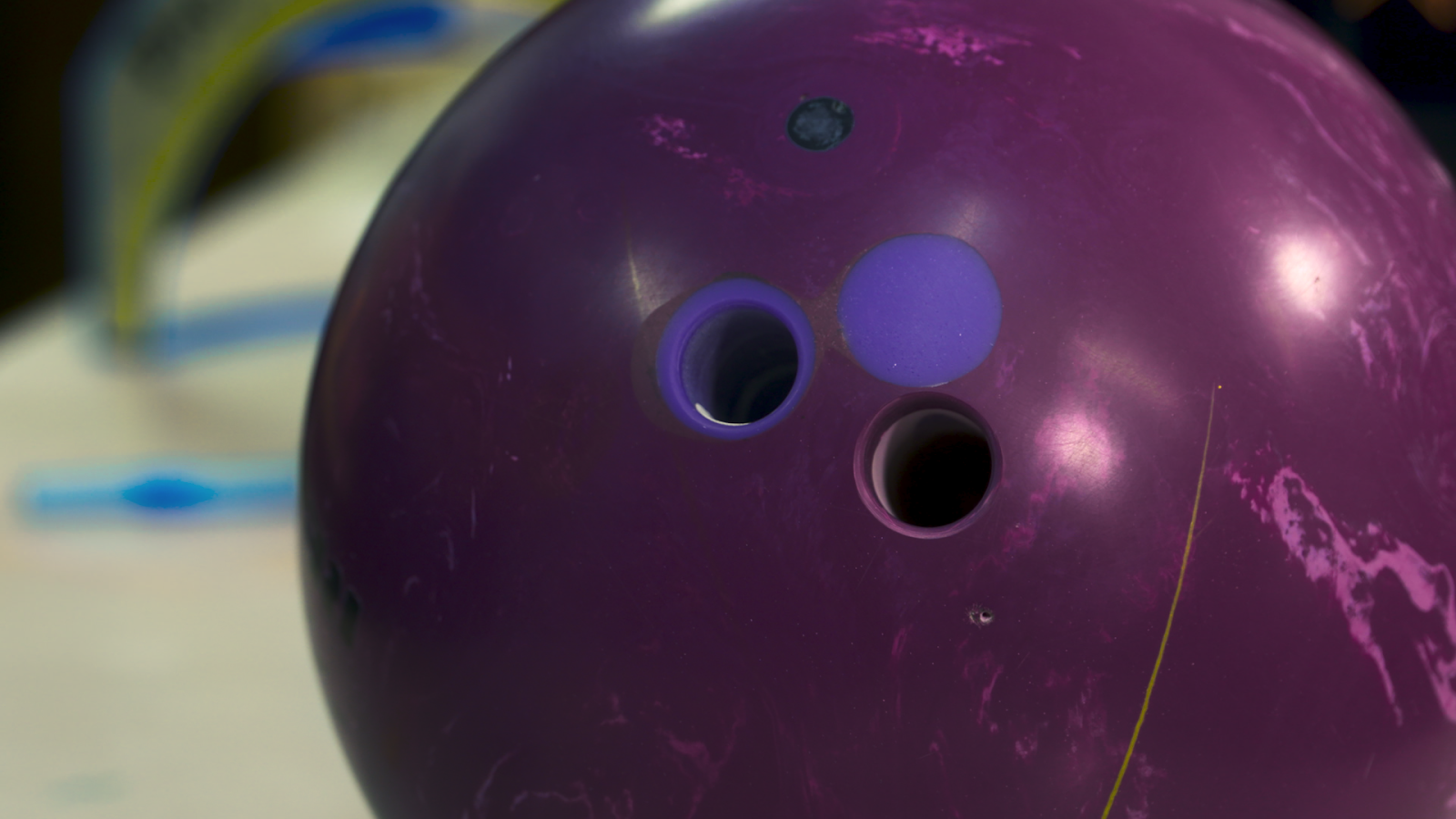 If you use inserts and you find they are getting loose you can bend a piece of black slide tape so it overlaps, then insert it behind the grip securely. This will tighten your grip in the finger inserts.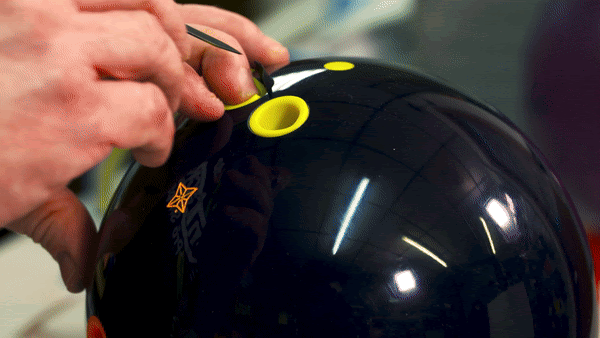 Protective tapes
Protective tapes are applied directly onto your fingers and thumb.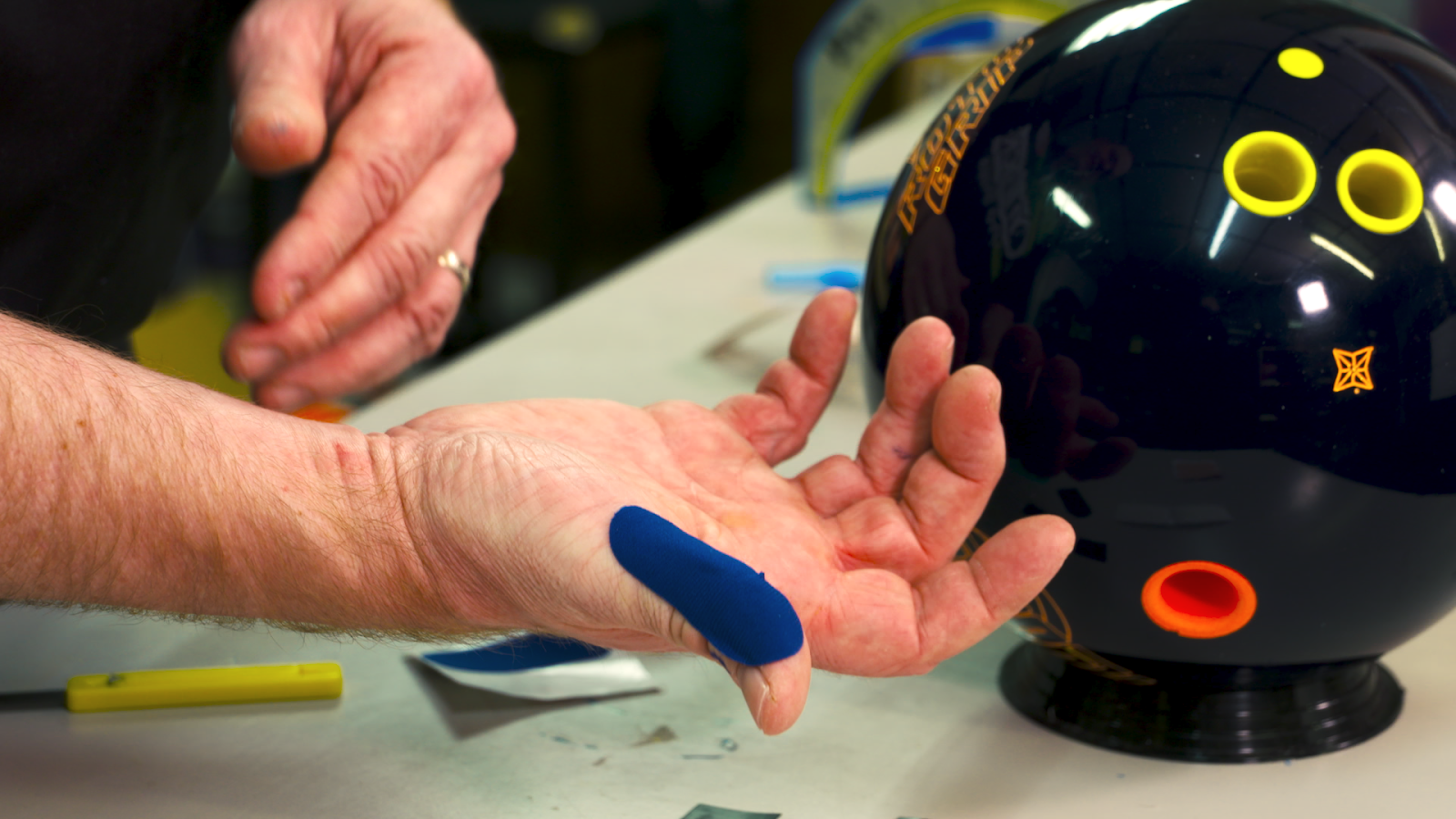 They can be placed anywhere you are experiencing or trying to avoid skin breaks.
There are different textures and thicknesses.
Trial and error will help you discover which is best for you.
For more on tape and other bowling accessories from expert National Bowling Academy contributors check out Taping Your Hand and Must Have Bowling Accessories for Tournaments.