Nagging soreness and injury too often keeps bowlers off the lanes. It's a long season, especially if you're bowling through aches and pains. In this Premium video, Scott Pohl, owner of On Track Pro Shop, explains how KT tape—an elastic sports tape created as an alternative to pain medications—works and demonstrates how to apply it.
Benefits and applications
KT tape is designed to support ligaments, muscles, and tendons while providing increased circulation.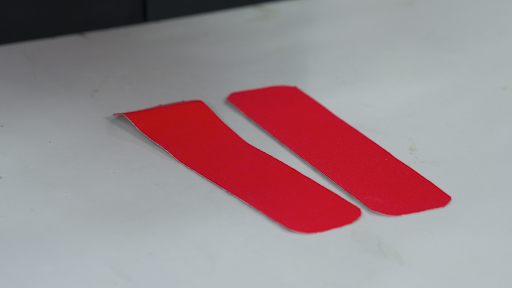 This enables more range of motion in your sore areas while you are bowling.
KT tape can be used for:
– Ankle sprains
– Achilles tendinitis
– Calf strain
– Knee support
– Shin splints
– Plantar fasciitis
– Hamstring strain
– Quad strain
– Glute pain
– Rib pain
– Carpal tunnel
– Wrist pain
– Golfer's elbow
– Tennis elbow
– Shoulder pain
– Neck strain
Taping your bowling wrist
With your wrist bent down, apply a long piece of tape to the back of your wrist from your knuckles to your forearm. Make sure you press down and rub it into your skin so it sticks throughout your competition. Cut one piece of the long KT tape into two pieces. Place one piece on the outside of your wrist. Stretch it around 70% and then stick it to your skin.
Take the second piece and repeat the same process, only applying it closer to where your palm meets your wrist.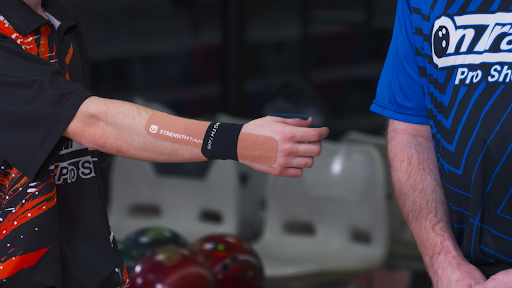 Check out Taping Your Hand with Bowling Tape and How to Insert Bowling Tape for more expert bowling instructions.
Popular Pro Shop, Equipment & Accessories videos