Diagnosing a Bad Rack of Bowling Pins
Lane transition, carry down, what set of lanes you're bowling…there's a lot to think about. It's difficult enough to strike consistently in bowling without having to deal with pins being offset down lane. A bowling pin can be offset as little as ⅛ of an inch or sometimes as much as ½ an inch.
In this premium video, Scott Pohl, the owner of On Track Pro Shop, walks through common scenarios bowlers find themselves in when pins are offset and explains how to increase your odds of striking when faced with these challenges.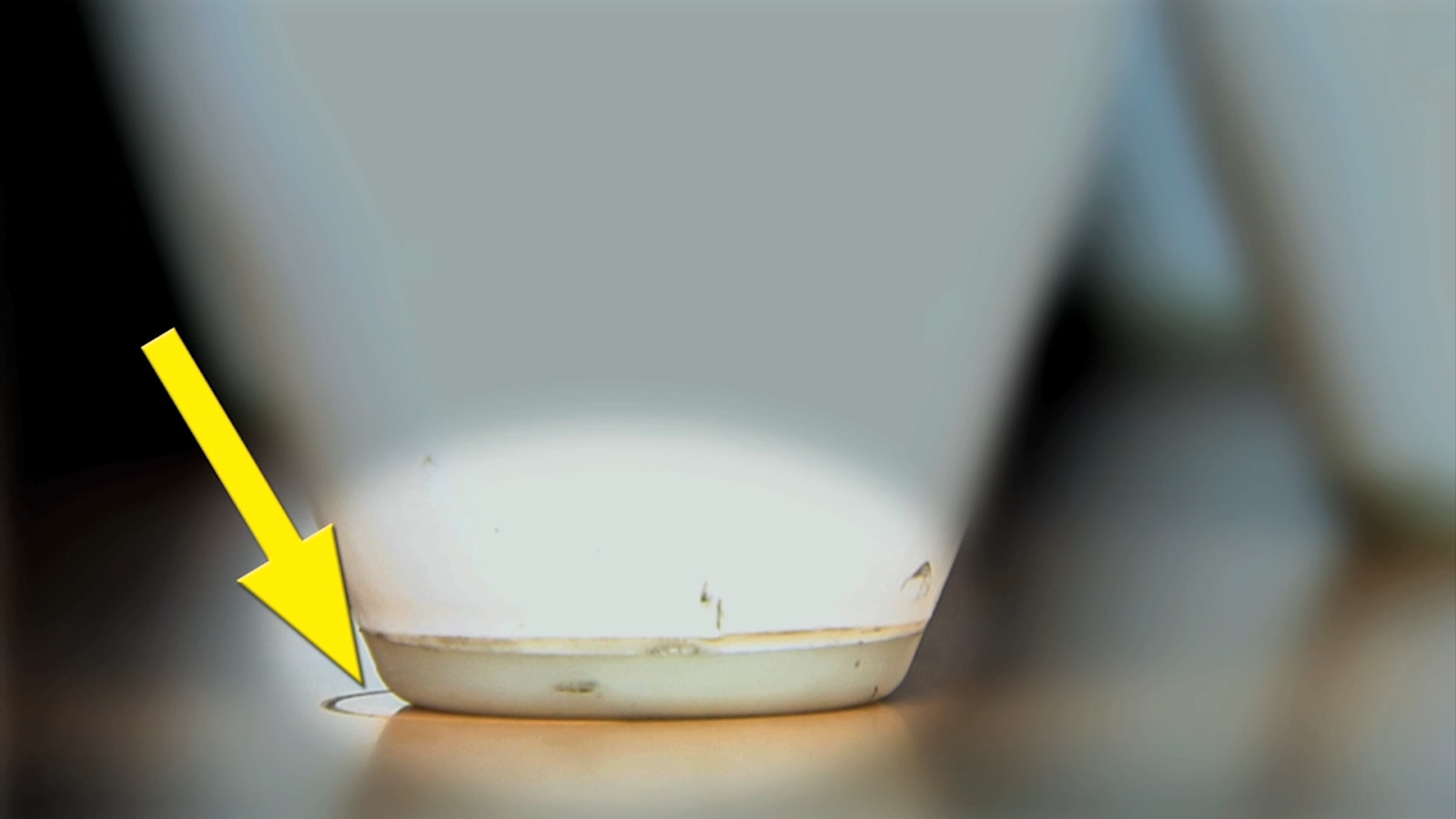 Good Rack
Here is a perfectly set rack of bowling pins: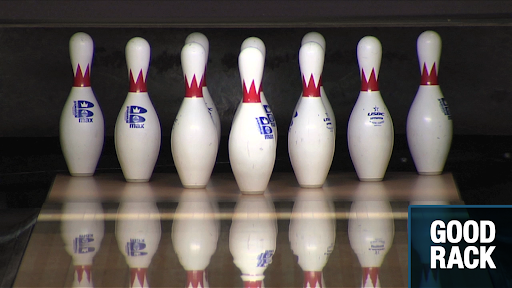 The 1 and 3 pin for right-handed bowlers and the 1 and 2 pin for left-handed bowlers are the pins that make up what is called "the pocket."
The goal is to have the bowling ball enter the pocket at an angle that gives the best chance to strike. How the bowling ball goes through these pins dictates how the other pins will fall.
Tight Rack
When the 1 and 3 pin or the 1 and 2 pin are offset closer together, this is known as a tight rack.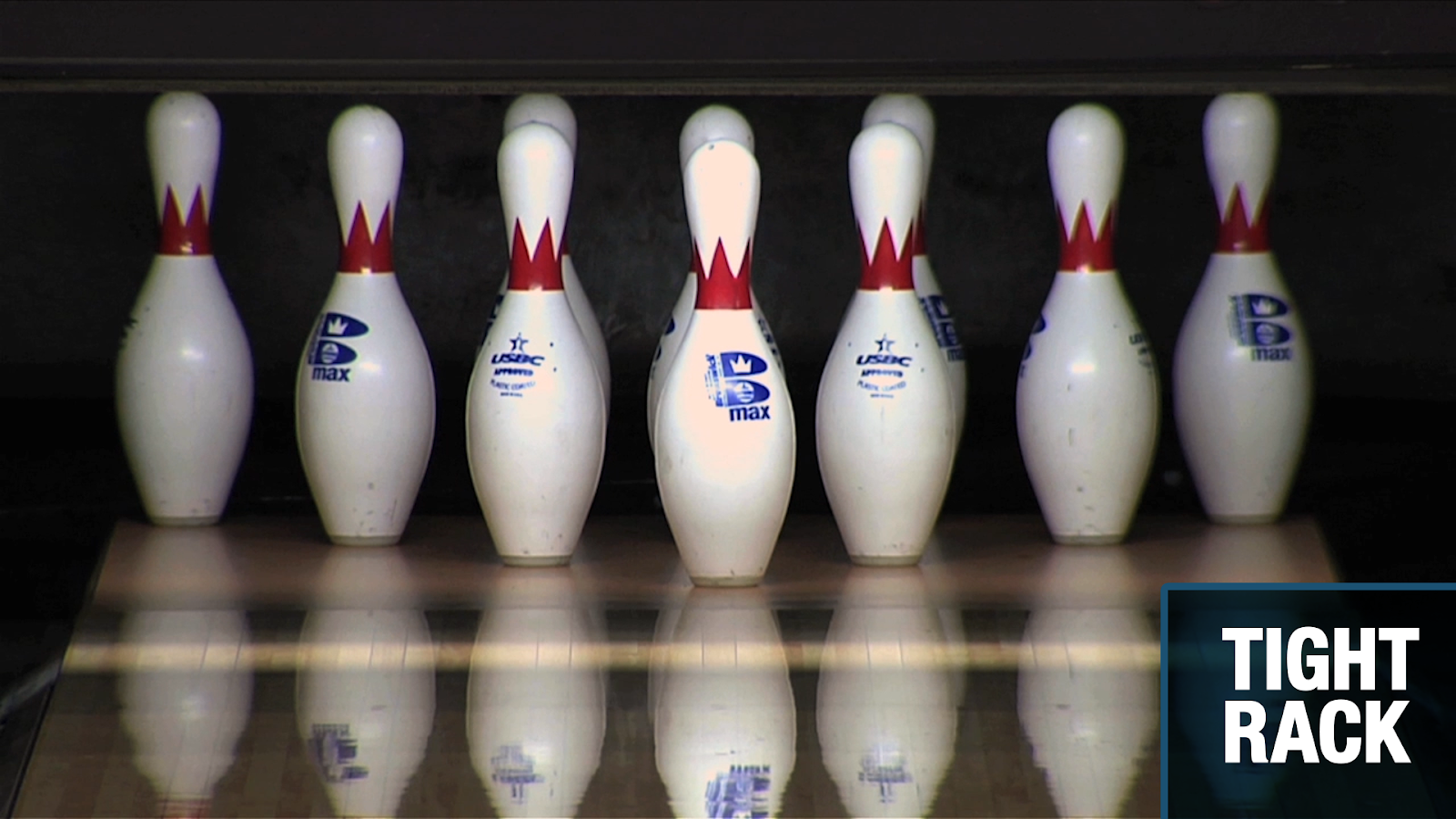 If you see this and do not want to use one of your two re-racks, you'll want the bowling ball to hit the pocket as high flush as you can to avoid deflection.
Wide Rack
When the 3 pin is farther away from the 1 pin or the 2 pin is farther away from the 1 pin for left-handed bowlers, this is known as a wide rack.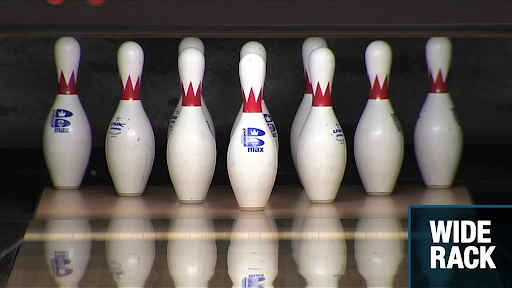 If you choose to shoot at this rack, you'll want to hit the pocket light for the best chance at striking.
Re-Rack
Most league rules allow for 2 re-racks per game. Pohl suggests saving your re-racks for the end of the game or if you're on a string of strikes to use a re-rack if a pin is offset.
For more videos on striking, check out "Bowling Pocket and Strike Percentage" and "How To Get Strikes in Bowling: Entry Angle Techniques."