Don't Bowl with Finger Pain
Bowling shouldn't hurt. Bowling through pain or injury limits your potential and can cause further injury and more pain. In this free video Scott Pohl, owner of On Track Pro Shop, explains multiple problem areas bowlers face when dealing with finger pain and provides answers on how to fix those problems.
Just right
Before we get into what's wrong with your grip, let's explain how it is supposed to feel when your grip is set up correctly. The goal, first and foremost, is no pain. After that, you should feel pressure equally on each finger when holding onto the ball.
Test your grip by doing a ball check. Put your fingers into the ball first and then your thumb. Next, let the ball hang on the side.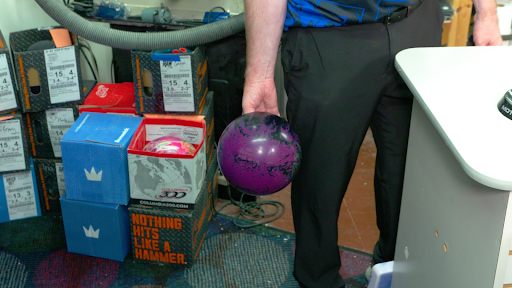 You should not have to squeeze the ball while it hangs to your side. There should be zero stress on your hand, wrist, forearm, and arm.
Pitch and span adjustments
If you feel stress on the right side of your fingers, especially your ring finger, when they are inserted into the ball, you need to change the pitch to go further right into that finger. If that doesn't resolve the issue, shortening the span is the next option.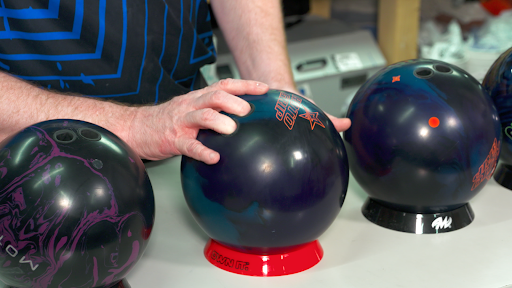 Another issue you may come across when dealing with finger pain is that you feel a lot of pressure on the fingers when they are inserted, making them turn white in appearance.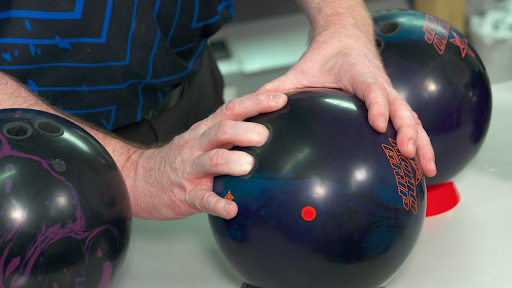 This visual reference illustrates how too much pressure looks, and if you have ever had this issue, you definitely know how it feels.
The problem is that the fingers have too much forward pitch towards the palm of the grip. Making the finger holes more reverse pitch will alleviate the pressure for most bowlers.
But for some it's not entirely the fix, so shortening the span in addition to reverse pitch in the finger holes is necessary. Conversely, when you can't seem to keep your fingers in the bowling ball because there isn't enough pressure, you have too much reverse pitch, and/or the hole size can be too big.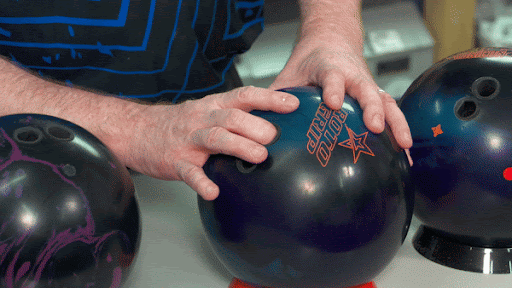 This will cause excessive grip pressure or squeezing, and you will lose revolutions on the ball leading to weaker ball motion.
For more great instruction on the topic of fit, check out "What is a Good Fit in Bowling?" and "Excessive Grip Pressure Warning Signs."
Popular Pro Shop, Equipment & Accessories videos