How to Clean Your Bowling Ball for Peak Performance
Similar to your skin, the surface of a bowling ball has pores that need to breathe in order to get the proper reaction on the lane. Each time you throw a bowling ball your ball picks up oil, dirt and dust that clogs the pores and neutralizes its ability to grip the lane. That's why it's essential to know how to clean a bowling ball so your equipment performs at its best, all of the time.
Scott Pohl, owner of On Track Pro Shop, demonstrates how to remove oil from shiny and dull bowling balls.
Pre-packaged Wipes for Bowling Balls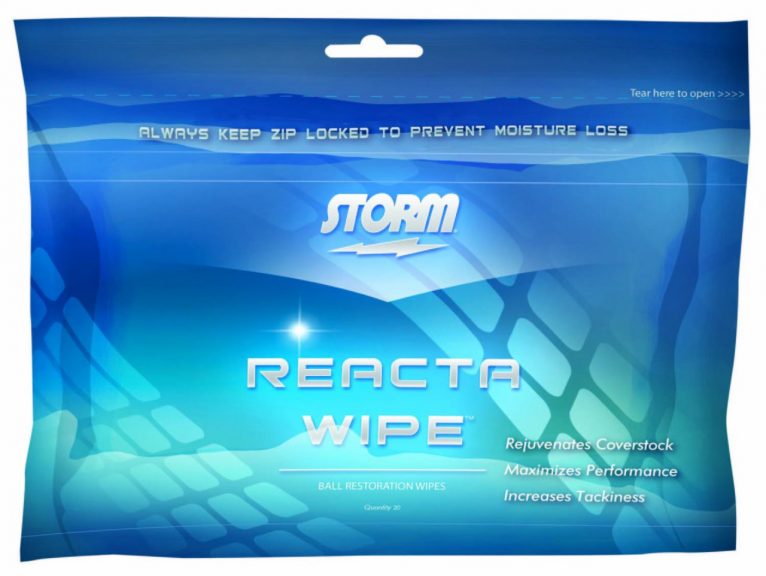 Storm's Reacta Wipes rejuvenate both shiny and dull bowling balls while restoring tackiness. 20 disposable wipes come in a zip lock package and you can clean multiple bowling balls with one wipe. For best results, apply after everytime you bowl.
Dull Bowling Ball Cleaner
PowerHouse Clean n' Dull removes oil, dirt and belt marks from a dull (strong) bowling ball's surface.
Apply a dime size portion onto your bowling ball. Evenly wipe the entire ball with a paper towel spreading the cleaner around the ball until it appears damp.
Wipe your fingers over the ball and you'll discover that it is tacky or almost sticky to the touch.
After application, your bowling ball will better grip the lane because the cleaner revitalizes the natural track on the bowling ball.
For best results, apply after every time you bowl.


Shiny Bowling Ball Cleaner
Kegel's Revive decreases the attraction of lane conditioner to the ball's surface. This in turn, reduces the amount of conditioner that can be absorbed into the cover. Since oil attracts dirt, this also reduces dirt buildup.
Apply a couple of sprays to your shiny (weak) bowling ball and wipe the entire ball with a paper towel.
Spread it around the entire surface of the bowling ball until you bring back the tacky feel the bowling ball had when it was new.
For best results, apply after everytime you bowl.
These bowling ball cleaners are a great way to keep your bowling balls performing at their best in between resurfacing.
Learn how to remove oil with this video, Maximizing Your Bowling Balls Performance, and check out more free videos from National Bowling Academy to better improve your game.
2

Responses to "How to Clean Your Bowling Ball for Peak Performance"
Reply