Traditional push-ups are a great upper body workout. You can increase the level of difficulty of a traditional push-up by incorporating sliders.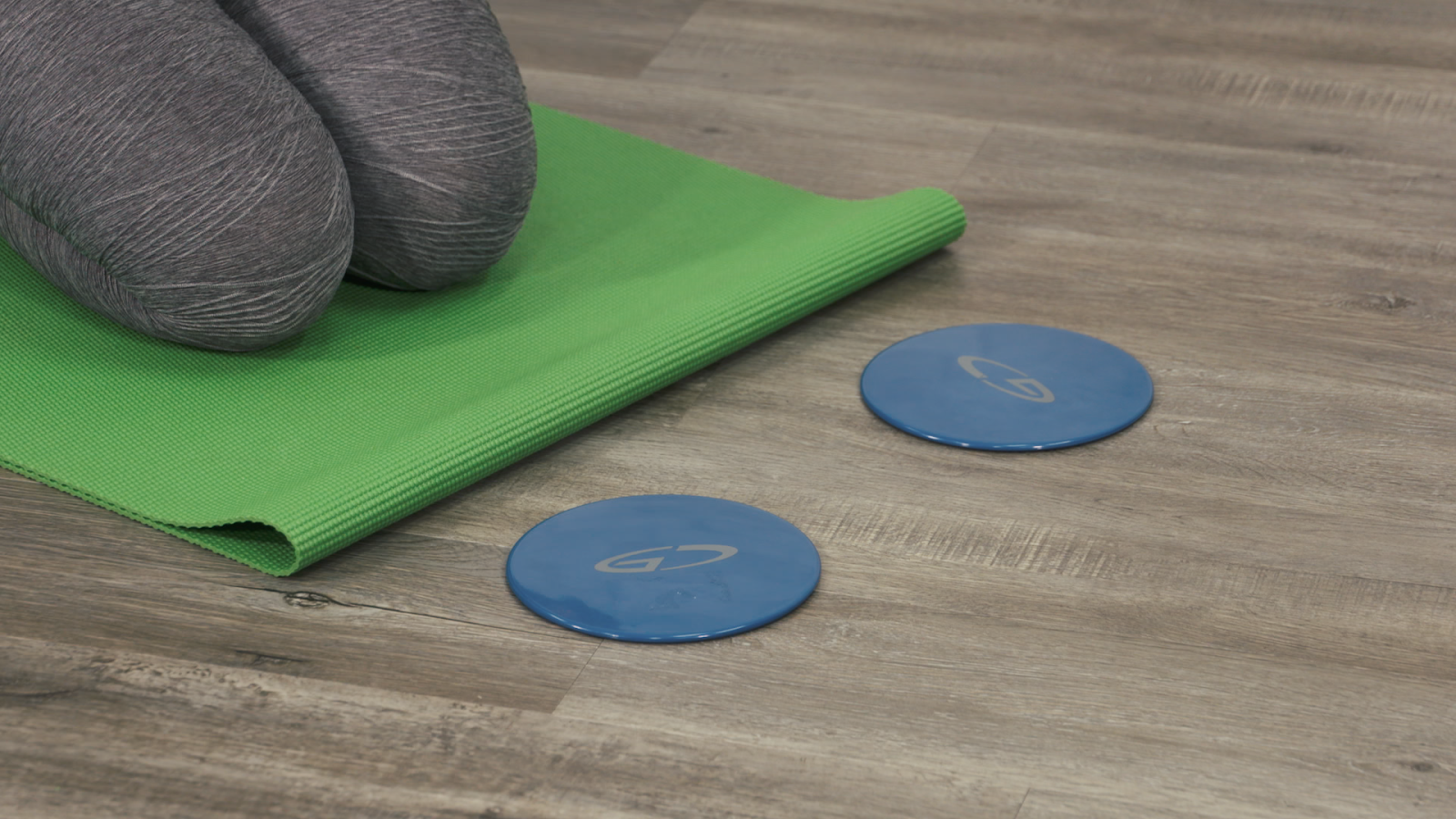 Most sliders come with two different sides. One side is soft and the other is hard. The soft side is used for harder surfaces like wood, tile, and laminate floors. The hard side is designed to allow you to slide on the carpet.
Because sliders are inherently unstable, any slider exercise will work your body harder, resulting in improved balance and stability. Using only your body weight, slider exercises challenge your balance and incorporate your core throughout the exercises. In this premium video lesson, Certified Personal Trainer (NASM) Leah Zahner shows how to do slider push-ups.
Start by purchasing two sliders. You can find them for less than $15 on Amazon.
Step 1
Begin by getting into a push-up position with your knees on the floor and your hands on the sliders.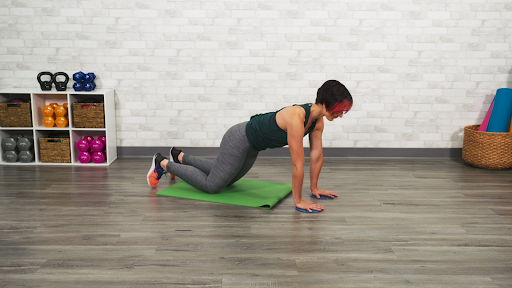 Step 2
Bend one arm into a push-up while extending the other forward. Then return back to your starting position.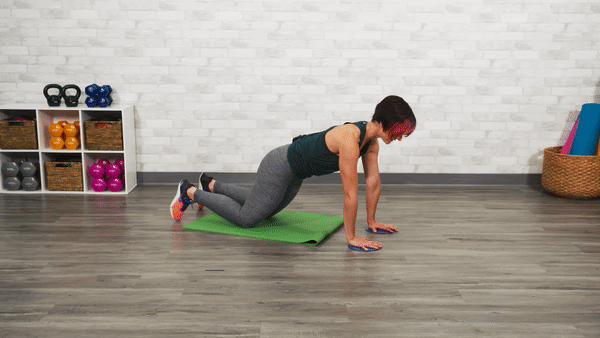 Step 3
Alternate arms and repeat.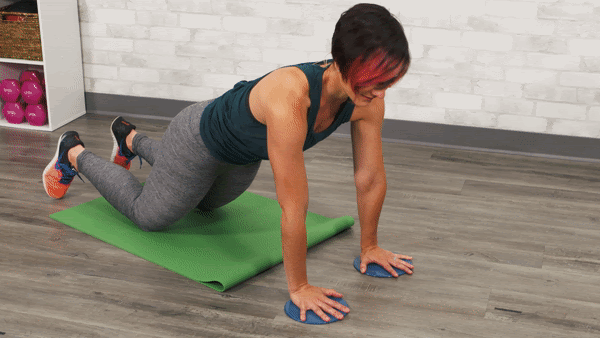 Try to avoid falling or dropping into the bottom of the push-up. Control the descent and pause at the bottom before returning to your starting position. The additional core workout will be very noticeable. You will feel it in your hip flexors, torso, and all the way up to your collarbone.
Check out "Dumbbell Tricep Extension" and "Core Stretch: The Extensor Muscles" to stay fit for your next bowling competition.