If you're thinking about joining a sport shot league or bowling in competitive tournaments, you've probably built up your average and have a strong spare shooting game.
Sport shot oil patterns will vary in oil volume and oil distance. Understanding the rule of 31 will give you a starting breakpoint to try to hit on any pattern you are playing on. If you are not shooting straight at your spares with a plastic ball, you will miss more make-able spares than you are a custom to when bowling on a sports shot.
Check out "Developing a Spare System" for more information.
In this Premium Video, Scott Pohl, the owner of On Track Pro Shop, explains how to get success quickly when transitioning from house shot bowling to sport patterns.
League Bowling
A house shot that is laid out on the lanes for most league night bowlers is generally 40ft with a ratio of 10:1. The 10 in this ratio refers to the amount of oil found in the middle of the lane and the 1 refers to the amount of oil found on the outside part of the lane near the gutters.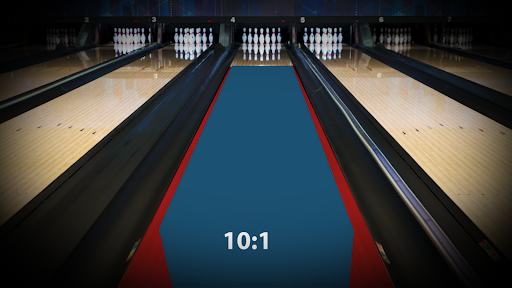 With a large amount of oil in the middle of the lane and a high amount of friction on the outside part of the lane, the house shot allows bowlers room for error. The bowling ball will hold in the oil and when it meets friction it usually finds its way back into the pocket, keeping scores higher.
Sport Bowling
Sport shots ratio of oil on the lane generally is 3:1 or less. This means more oil to the outside and less volume in the middle party of the lane compared to a house shot. You must be precise with your shot making and equipment choices will make or break your chances at success.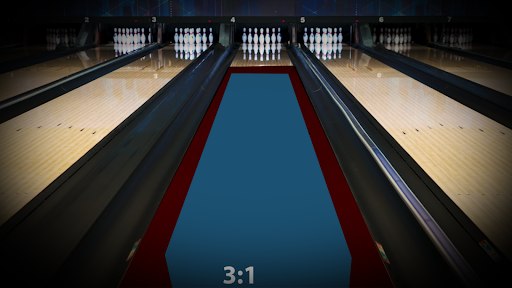 Sport shot oil patterns will also vary in length:
– Shorter oil patterns length will be between 32ft – 35ft
– Medium oil patterns length between 36ft – 41ft
– Long patterns oil patterns 42ft and above
Knowing what oil pattern your bowling on is key. If you have access to a lane sheet, this will help you decide what equipment to bring and where to start even before throwing a shot.
Here are four videos every bowler considering participation in sport shot leagues and/or tournaments: