A strong core provides balance and takes pressure off of the spine. The muscles in your back aid in keeping your vertebrae aligned while building strength in your spinal joints. An engaged core while bowling transfers force and stress through your muscles, helping to avoid unnecessary strain on your back, ultimately avoiding injury.
Physioballs are a great way to work more muscles in traditional exercises while challenging your range of motion. They also help identify form imperfections and aid in fixing them. In this premium video, Leah Zahner, Certified Personal Trainer (NASM), demonstrates how to work on core strength and increase the difficulty with a physioball.
Step 1
Zahener is using a set of weights to stabilize her feet throughout the exercise. If you don't have weights you can stabilize your feet against a wall.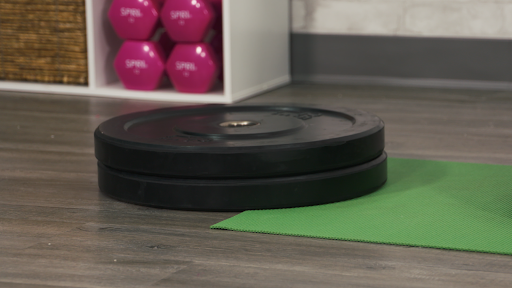 Step 2
Stabilize your feet and roll yourself out so that your hips are located at the top of the physioball.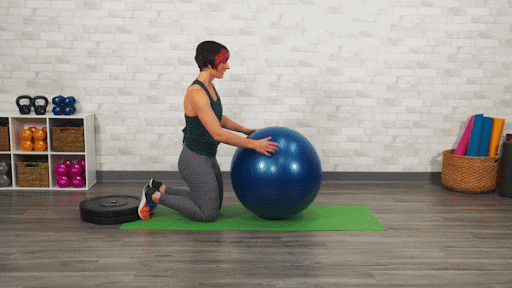 Step 3
Next, bring your hands to your head and lift your upper body and then lower back into the starting position. Smooth reps are the key so take your time. Your core should be engaged the entire time. This exercise is about accuracy, not speed.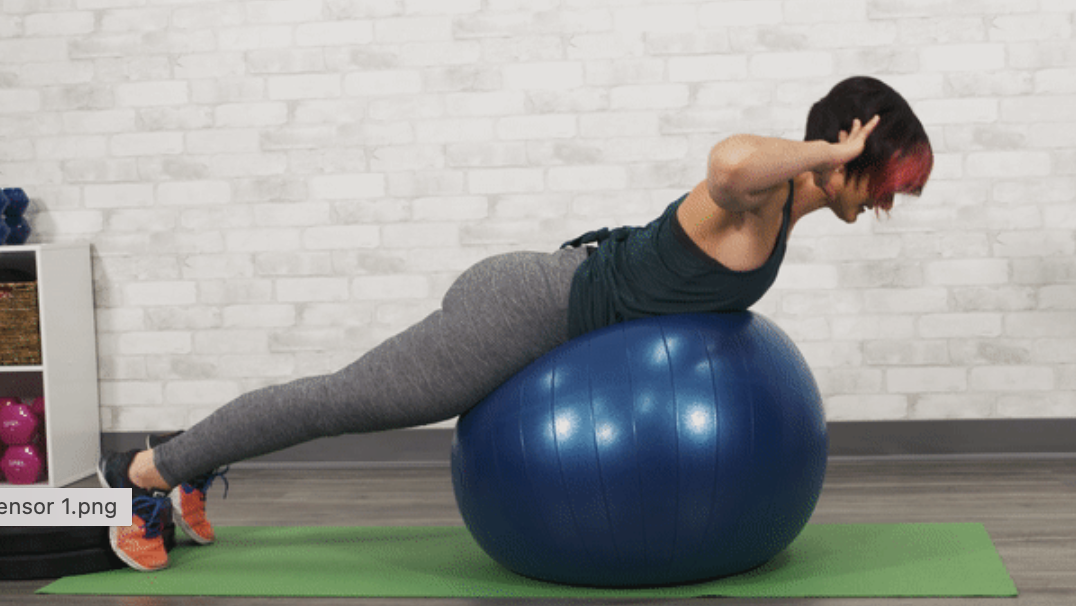 Modification
Extending the range of motion will increase the amount your core is engaged. When returning to the starting position continue down until your back is parallel with the floor to modify this exercise making it more challenging.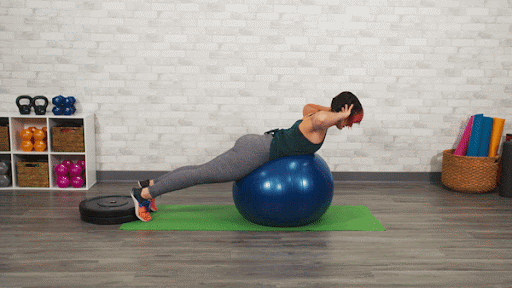 Check out "Choosing The Correct Physioball For You" and "Lower Back Stretch with a Physioball" for more great bowling exercise instructional videos.