Tournament Preparation: Singles and Team
From bowling ball choices to mental and physical preparation, tournament bowling is a demanding test of skill and endurance. Silver level coaches Dan Triske and Doug O'Bryant will walk through what it takes to get prepared for a tournament so you can bowl at your best.
Bowling Ball Arsenal for Tournament Bowling
The goal for building a tournament bowling arsenal is to take what you need to succeed. This varies from bowler to bowler, but in general, a good number of bowling balls for a tournament is between 6 – 10.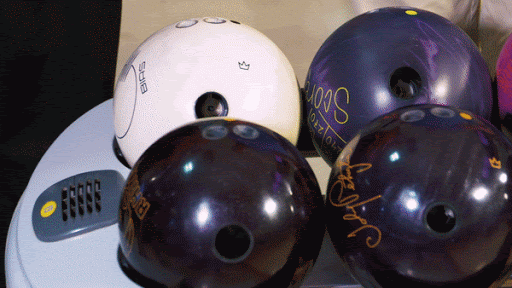 The first ball that goes in the bag for every tournament is the plastic spare ball. Throwing a plastic spare ball takes the lane condition out of the equation and allows you to throw straight at every pin left standing. Every spare you miss averages to 11 pins throughout your tournament, add it all up and missing spares usually is the difference between going home and making the cut.
After your spare ball, pack your strong (dull coverstock, early hook), weak (shiny coverstock, late hook) and control balls (smooth coverstock, middle of the road reaction). By having all of these options at your disposal, you'll be prepared to play any part of the lane, any time.
Practice
If you are bowling a tournament that requires you to shoot eight games in a day, you need to be able to do that. When you practice by yourself, do not rush through these games. This will help stimulate tournament bowling as it pertains to time.
Regulating yourself to the idea of how much time it will actually take to bowl while you are at the tournament you are practicing for is hugely important from a physical and mental endurance standpoint. If you know the pattern and can practice on it, great. If the information isn't provided, your arsenal will get you where you need to be.
Make sure you bring plenty of sanding pads to fine-tune a ball's surface to better match up to the conditions ahead of you. Next, bowl a full game of spares. The more you make, the better you will do.
If you are bowling a team event, have your team practice burning miss room into the pattern for a better chance at success. To do so, all bowlers should bowl the same line during practice. Finally, get used to getting proper nourishment during the course of your tournament. Small snacks, fruits, and lots of water will pay big dividends for your tournament performance.
For more information on ways to improve your tournament success, check out "When Should I Use Surface on My Ball" and "Must Have Bowling Accessories for Tournaments." National Bowling Academy's expert coaches will help make you better and improve your scores.