Two-Handed Bowling: Stationary Drill
Have you ever heard of the sweet spot in golf or baseball? When the ball makes contact with the intended area of the club or bat at the same time that the body is in a solid fundamental position, the ball goes as far as it can and where you want it to go.
Instantly, the player knows that the stars have aligned and for one brief moment in time, everything has gone right. Bowling's sweet spot happens during the release. Similar to the other sports, the time in which this occurs is within a fraction of a second.
To train for something that happens so quickly, you need to slow it down, and drills do just that. In this Premium Video, Scott Pohl, owner of On Track Pro Shop, explains how to do the stationary drill for two-handed bowlers.
Setup
To get started, get yourself into your finish position up at the foul line. Put your slide foot next to the foul line and your trail leg behind you. Cradle the bowling ball with both hands while locking your elbows.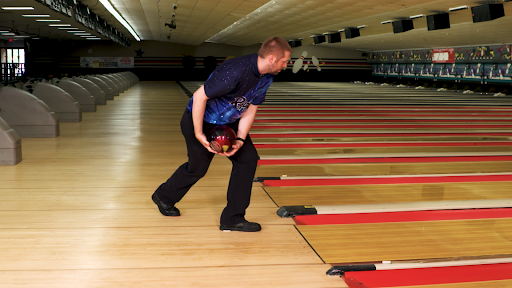 Release
Now that you're ready to release the bowling ball, swing the bowling ball back and forth a couple of times and then let it go.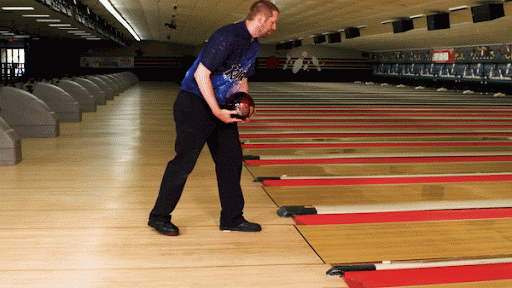 It is important to let the ball roll off your fingers and not overthrow or help it hook. When you help it hook, your shoulders will come across the ball and the ball will go left immediately, which never allows it to roll out and come back towards the pocket.
Key Takeaways
When you train with the stationary drill, you will develop:
Good posture
Good waist bend
Proper feet positioning
When these three takeaways are fundamentally sound, you will create maximum leverage and develop consistent shot repeatability. Posting your shot will become second nature and your ability to watch your ball's motion through the headpins will give you all the information you need to make adjustments, if necessary.
Check out Two-Handed Bowling: Setup and Stance and Two-Handed Bowling: Ball Start for more expert instruction.
Popular Two-Handed Bowling videos