Mind and body must work together to compete at the highest level. For your mind to be at its best, it mustn't have distractions from the body.
In this premium video, Scott Pohl, owner of On Track Pro Shop, reviews muscle training areas of concern while helping you create a training schedule that will get you ready for your next tournament.
Areas of Concern
Lower body and core are the two main areas of concern all bowlers need to strengthen and maintain. While strengthening your upper body is important, bowlers benefit more from balance and stability training in the lower body and core.
Some activities that you can add to your training program are:
– Stretching
– Biking
– Treadmill
– Core exercises
On-the-Lanes Training Schedule
On-the-lanes training is often limited to a couple of hours a week. Maximizing the potential of every minute spent training is key, but it's also important not to overload your training hours with too many areas of concern.
Common areas of concern on the lanes include:
– Stance and Start
– Footwork
– Armswing
– Release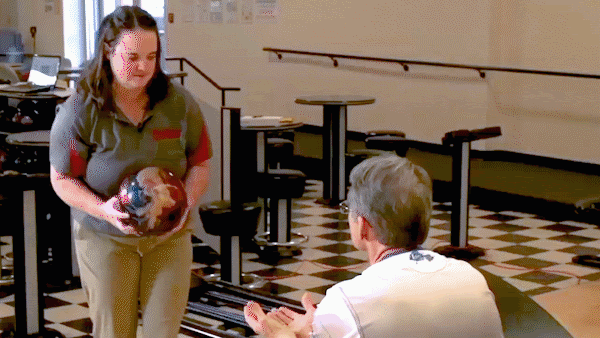 Nutrition is the fuel that feeds the body. Mindful eating on and off the lanes is a key component in the pursuit of mind and body balance. Bowling coaches often illustrate the importance of starting off strong by telling students that you can't have a good finish without a good start.
Achieving your goals requires a good plan and the discipline to execute it with the wisdom to revise it when necessary.
Popular Off the Lanes videos