Two-Handed Bowling: Advanced Spare Shooting
Two-handed bowlers have a higher rev rate than traditional bowlers and knowing this impacts how two-handed bowlers shoot at spares. Watch our "Two-Handed Bowling: Spare Shooting Basics" before viewing this video for core fundamentals on spare shooting.
In this premium video lesson Scott Pohl, owner of On Track Pro Shop, explains advanced spare shooting concepts for two-handed bowlers that will increase your average.
Hand Positioning
Flattening your hands throughout the shot will create an end-over-end ball motion. As the release comes through the bowling ball, there is no rotation or side turn on the top of the bowling ball. This cuts down the amount of revs you impart on the bowling ball, enabling it to roll straighter towards your intended target while eliminating backend reaction down lane.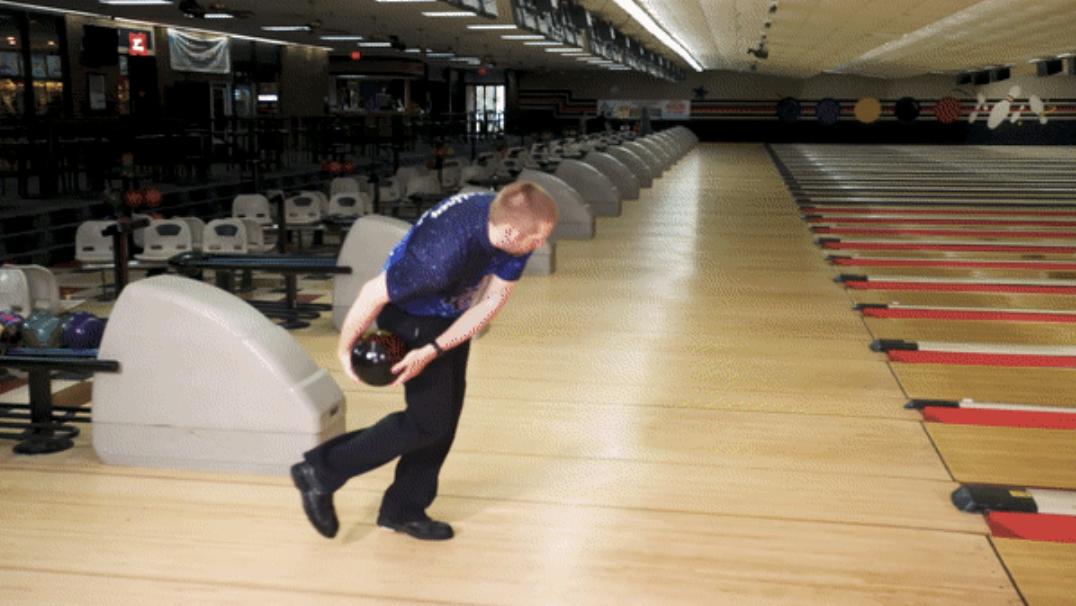 Faster Ball Speed
Having the ability to change ball speed both faster and slower is vital to competing on changing lane conditions. More tempo and foot speed is how faster ball speed is generated and conversely slower tempo and foot speed is how slower ball speed is generated.
Weakening your hand position and faster ball speed in conjunction with a plastic spare ball ensures your ball rolls on a path straight at your target every time, on any oil pattern. Your fundamentals cannot waiver while making these adjustments.
When in the stance, focus on angling your body towards the target. Posture throughout the approach still needs to be in position. Posting the shot and watching your ball hit the pin or pins until it falls off the pin deck tells the story if you are where you need to be, or if you need to adjust.
Check out "Two-Handed Bowling: Setup and Stance" and "Two-Handed Bowling: Ball Start" for more expert instruction.
Popular Two-Handed Bowling videos