Bowlers and Bowling Coaches
Coaches are instrumental in a bowler's success. A good bowling coach understands that everyone learns differently and can impart knowledge accordingly. Regardless of how you learn, you must be able to try new things and ditch the idea that your game may be negatively impacted.
These areas of improvement that coaches work with you on are liabilities in your game that need improvement, and yes, you might go backwards before making progress. In this free video, Scott Pohl, owner of On Track Pro Shop, explains that having input from a coach is invaluable for bowlers of all skill levels.
Fundamentals
From stance to finish position, fundamentals are the foundation of a strong physical game. Whether you are new to bowling or on an elite level, working on fundamentals regularly is what keeps your game on track.
Here are the common areas of concern that coaches address regularly:
– How you set up
– Body position in the stance
– Hand position
– Start of the ball or push away
– Footwork and timing
– Finish position at the foul line
– Spare making
Lane Play
Understanding lane play is another common issue most bowlers encounter. A coach can help you see the playing field better. Every time a bowling ball rolls down the lane, the oil pattern changes slightly, and over time, it will be drastic. Knowing how to adjust is difficult for most because bowling is the only sport that is played on an invisible playing field.
A coach can help you adjust your game to better match up with the lane conditions you are facing. These tips include:
– Hand position
– Launch angle
– Offhand position
– Ball speed
– Ball motion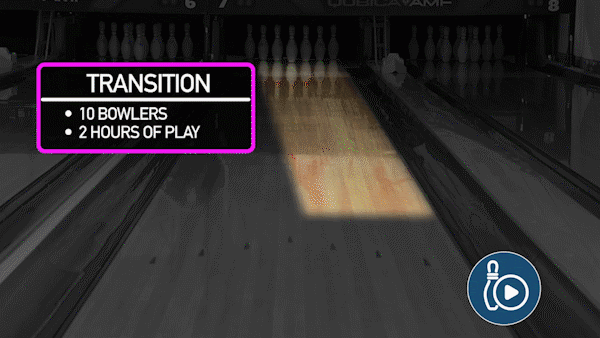 This is a lot to digest. Check out How To Train Your Bowling Game for expert instruction on how to maximize your next training session.