Cause and Effect: Good vs. Bad Leverage
What is leverage and what does it have to do with bowling? Leverage is defined as the exertion of force by means of a lever or an object used in the manner of a lever. In bowling, the lower body creates leverage in combination with upper body posture.
In this premium video, Scott Pohl, owner of On Track Pro Shop, describes both good and bad positioning at the foul line when working to maximize leverage.
Hand at Release
Releasing the bowling ball as close to your ankle as possible will result in maximum leverage. This is one of those instances that trip bowlers up when they see poor ball motion and decide to grab another ball. It doesn't matter what ball you have in your hand; if you are not delivering it with maximum leverage, you'll have errant shots.
Head Positioning
At the foul line, when releasing the bowling ball, your head should be over your shoulder or as close as possible when the ball comes through the shot. The head is in line with the shoulder that is in line with the ball when you achieve maximum leverage.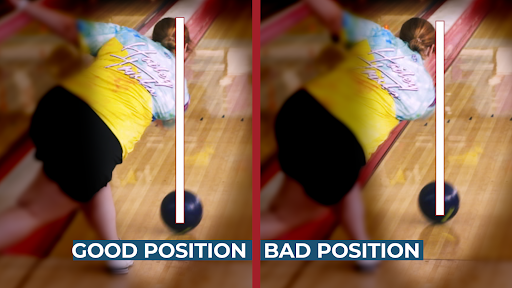 Slide Leg Knee Positioning
Balance and stability in the finish position will help achieve maximum leverage. Your slide foot stops at the foul line but your knee continues to bend over the foul line when you achieve maximum leverage.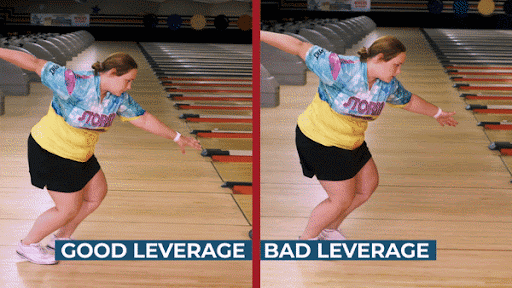 Non-Sliding Leg Positioning
The goal is to have your trail leg position be as close to your sliding leg as possible. Over-rotation or under-rotation will lead to errant shots.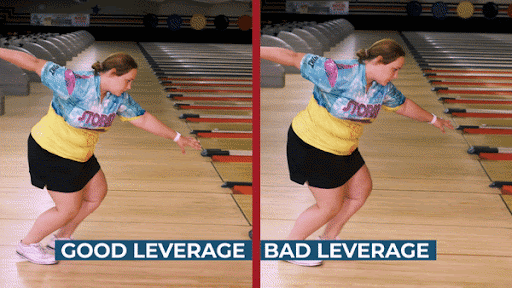 Non-Bowling Arm Positioning
Thumb down with your non-bowling arm is the first step to keeping your upper body stable throughout the shot. The arm should stay parallel to the floor in relation to the shoulder. The lower your non-bowling arm, the better.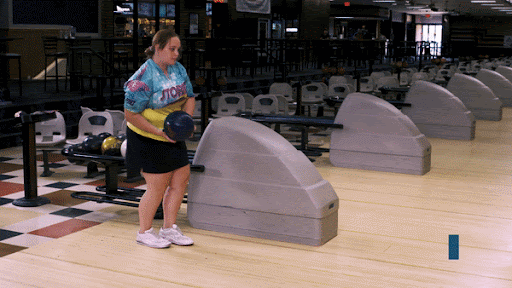 Check out Perfecting the Finish Position and Bowling Technique and Tempo for more ways to improve your game.
Popular Physical Game videos