Are you physically ready for your upcoming tournament? Is it a short or long format? What's your goal? In this article, we will help get your physical game ready for any tournament format by developing a practice plan along with a workout routine that will help build the confidence needed to be successful at your next competition.
Practice vs. Training
Setting a goal will help you determine how you train for your upcoming competition. Your goal likely will determine how much you are going to train. From here, you have to develop a plan and schedule it. Once you develop this plan, it's imperative that you take advantage of every minute scheduled. When you get to the lanes, warm up with dynamic exercises. Get a sweat on before throwing your first ball. Jumping jacks, running up and down stairs, and jogging in place are all good ways to get this done at the lanes. If you're training for an hour, limit the number of areas you work on. After a few sessions, gauge your results. It's important that what you're working on becomes second nature to avoid second-guessing it when you are actively utilizing it in competition. Drills are the most effective way to improve your physical game. They may not be as fun as stepping up and throwing strikes, but when you arrive at your competition, your fundamentals will be solid, allowing you to assess your ball reaction without a shadow of a doubt that it's the lane or your equipment that needs adjusting—not you questioning your physical game problems. Watch our premium video Training for Tournaments to learn five drills that will provide results in your physical game.
Foul Line Drill
Swing & Slide Drill
Three Step Drill
Shoulder Collapse Drill
Backup Ball Drill
Off the Lanes
Training off the lanes to better your physical game can happen anytime, anywhere. In our premium video, Bowling Tips to Achieve a Solid Finish Position, you'll learn how to do the Wall Drill which teaches bowlers how to get into a finish position and what it feels like. You'll also learn how to use a folding chair to increase leverage in the finish position.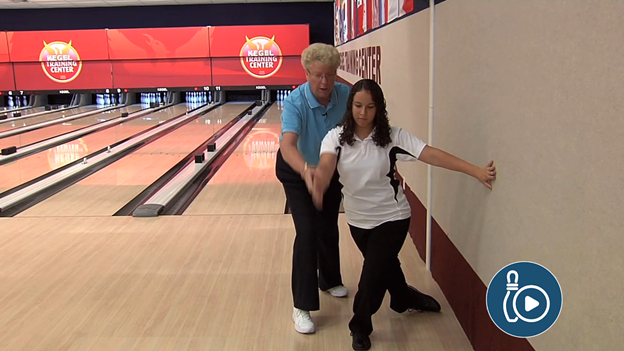 With the help of some training aids from Eileen's Bowling Buddy, you can practice arm swing, release, and finish position without the wear and tear associated with a heavy bowling ball. Check out our article At Home Drills with Eileen's Bowling Buddy Product for free videos and product information. We also have free videos that can help your release and physical game without additional expense in our article, At Home Bowling Drills Without Additional Expense. Exercising is a key component to getting your body ready for longer format tournaments. If you can't bowl the amount of games required a few weeks prior to your tournament, how can you expect to perform at your best when tournament time arrives?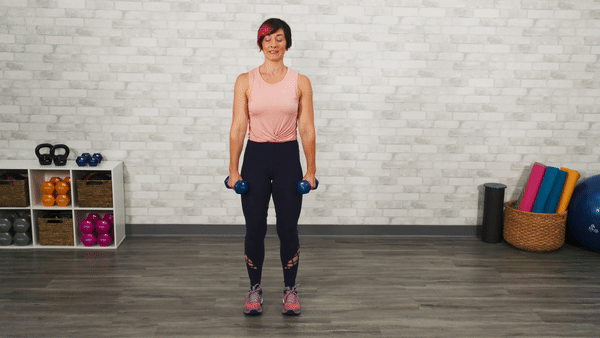 So when you're not training your physical game, it's time to get fit so that you can be at your best and avoid injury. Here is a list of both free and premium videos to add to your workout routine that will help hit key areas bowlers use everytime you throw a bowling ball.
Upper body
Core
Lower body