The One-Step Drill is the one drill every bowler of every skill level should work on in their practice routine. It eliminates the earlier steps in the approach, allowing you to focus on the slide and the release. It also creates proper leverage and timing in the finish position.
Coach Erik Vermilyea with Track breaks down this drill and corrects issues that many bowlers have while doing the one-step drill.
How to Get Started
Begin by walking to the foul line with your bowling ball in hand. Take one full step towards the settee and turnaround.
Slide Foot
Next, pull your slide foot back. This helps simulate walking in your approach.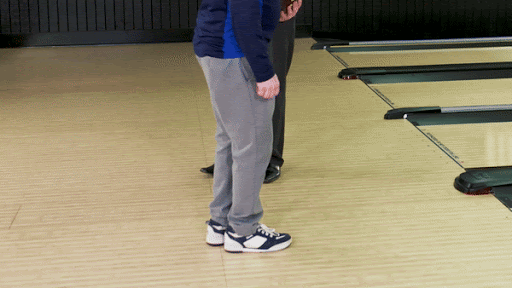 Knees, Hips and Spine
From here, flex your knees and hips. Then tilt your spine forward and put the bowling ball down by your side. This simulates going into your slide during a full approach.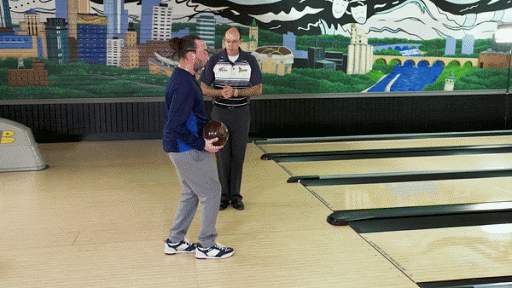 Non-bowling Hand, Step and Deliver
Put your non-bowling hand in front of your body helping you open up your shoulders. Targeting the third arrow, bump the ball forward and let it come to a stopping point in your backswing. As the ball starts to come forward, step and deliver the ball. Try to post your shot and hold it until the ball goes through the pins.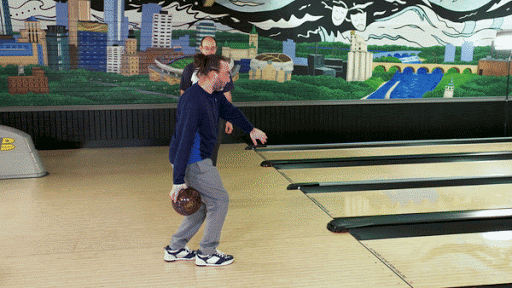 A bowling shot happens quickly. With this drill, you will get a better sense of what it should feel like at the foul line.
Through repetition of this drill, your finish position will become more balanced at the foul line when you incorporate the full approach.
The next time you practice, try to do four one-step drills followed by your full swing and repeat.
The "One-Step and Slide Drill" is another great drill that you can work up to and if you are having trouble pulling the bowling ball watch "How to Avoid Pulling the Bowling Ball" from our expert coaches here at National Bowling Academy.