Two-Handed Bowling: Arsenal
Building an arsenal for rev/speed dominant two-handed bowlers requires a wide range of features no one bowling ball poses. In this premium video, Scott Pohl, owner of On Track Pro Shop, explains which ball is needed for which situation and how the bowling ball layout impacts performance.
Symmetrical Cores
Most two-handed bowlers have bowling balls with symmetrical cores in their bag. Symmetrical cores are uniform in shape. Vice versa, asymmetrical cores are not uniform in shape.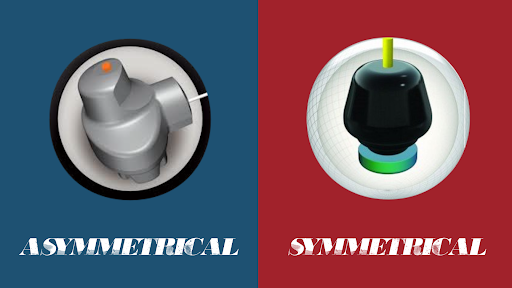 Try thinking about a bowling ball like a car. The core inside the bowling ball is the engine that drives it. The core determines how smooth or drastic the backend motion will be when it hits the breakpoint.
Coverstock
If the core is the engine that runs it, the coverstock would be the tires that steer and guide it. The coverstock is the outer shell of the bowling ball, which comes in a variety of finishes. These different finishes determine when and where the bowling ball will skid, hook and roll on the lane.
There are six different coverstocks to choose from:
– Plastic
– Urethane
– Reactive resin
– Solid reactive
– Pearl reactive
– Hybrid reactive
Aggressive and Weaker Bowling Balls
The above listed coverstocks can be broken down into two categories, aggressive and weak. Aggressive bowling balls have a dull finish to their coverstock. They read the lane early and give a smooth, predictable backend motion. Long patterns and heavy volume of oil are the lane conditions where aggressive bowling balls excel.
Weaker bowling balls have a shiny finish to their coverstock. They skid through the front saving energy for a more drastic turn at the breakpoint. Drier, less oil volume conditions are ideal for weaker bowling balls.
Check out "Two-Handed Bowling: 2LS Layout by Storm" and "Two-Handed Bowling: Lay Down and Loft" for more expert instruction.
Popular Two-Handed Bowling videos